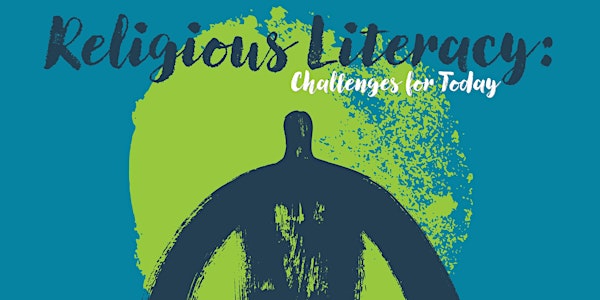 Religious Literacy: Challenges for Today
When and where
Location
JM Synge Theatre Arts Building Trinity College Ireland
Refund Policy
Refunds up to 7 days before event
Description
Religious Literacy: Challenges for Today

Tickets €45. Price includes Tea/Coffee and a Light Lunch.
Religious illiteracy means ignorance of core religious beliefs, symbols and practices operative within a culture. Many have noted that a feature of culture In Ireland is the increasing absence of 'Christian literacy.' There are obvious challenges in this for the well-being of Christian churches. The dangers for wider society must also be of concern. When ignorance replaces literacy a space is created wherein fundamental misunderstandings will occur. Ignorance will feed upon itself. Without religious literacy how can fiction be distinguished from truth? This symposium will explore these questions from the perspective of both academics and practitioners. We will ask both why are things the way they are, and what can be done.
Speakers
Prof Alberto Melloni (Professor of History of Christianity at the University of Modena-Reggio Emilia, and Chair Holder of the UNESCO Chair on Religious Pluralism and Peace at the University of Bologna).
European Religious Illiteracy: the historical framework of a removed agenda.
Dr Johanna Gustafsson Lundberg (Reader of Theological Ethics at Lund University, Sweden), and,
Ryszard Bobrowicz (PhD researcher in Practical Theology at Lund University, Sweden)
The Handshake debates in the context of Nordic Secularism.
Nick Spencer (Senior Fellow, Theos Think Tank)
Illiterate, incurious, indifferent: religion and the media today
Dr Francesca Cadeddu (Research Fellow, Foundation for Religious Sciences John XXIII, Bologna)
Schools, society and scholarship. Challenges for religious literacy in Europe
Irish Experience, Irish Perspectives
Fr Gerard Condon (Parish priest and Religious Education adviser for second-level schools, Cloyne Diocese)

Ignore, Deplore, Restore, Explore? Observations of a Diocesan Advisor
Frances Rowland (Pastoral Development Worker, Kerry Diocese)
Can you hear me now? – reflections of a pastoral worker
Fr Gerard Tanham (Moderator and Co-Parish Priest of Baldoyle, Howth and Sutton and Dean (VF) of the parishes of the Howth Deanery)
Are the people of Ireland still communicating — listening, speaking, engaging — with the church/religion: reflections of a parish priest.
Emma Rothwell (Religious Education teacher)
Religious Education at School: a subject unlike any other
Please see our website for further details: www.tcd.ie/loyola-institute/conferences/ri2020.php