Remember their sin no more? Forgiveness in the Hebrew Bible/Old Testament
Description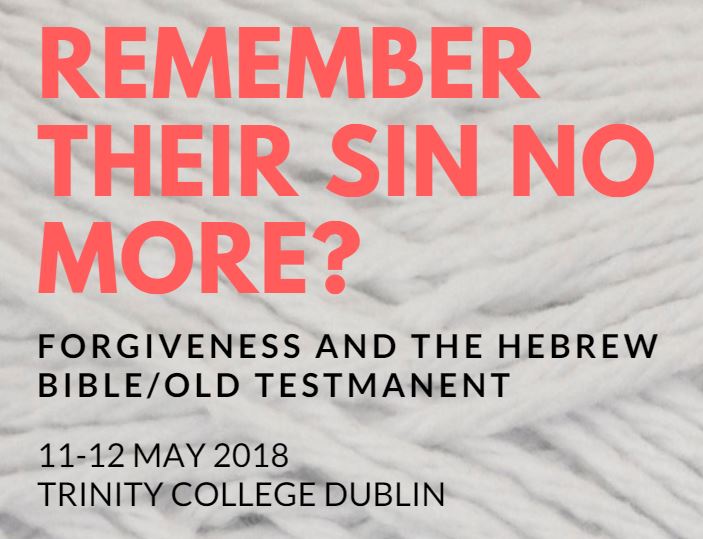 Where do we find 'forgiveness' in the Hebrew Bible/Old Testament?
In a world in which genuine forgiveness seems as rare a commodity as ever, this symposium offers an opportunity to explore where and in what forms forgiveness may be found in ancient Hebrew texts which are foundational for Western religions and the cultures which they have influenced over the last two millennia. In the wake of renewed interest in forgiveness in antiquity and recent suggestions that it bears little resemblance to modern conceptions, our interest is to investigate the ways in which the Hebrew Bible/Old Testament itself conceptualizes forgiveness. How and in what ways does God forgive? Where if at all do we see reconciliation between people in the Old Testament and what does it look like? Join an international group of biblical scholars for a constructive conversation of critical relevance for communities of faith and cultures which find it difficult to forget and even harder to forgive.
Anthony Bash (Durham) | Dianne Bergant (Chicago) | Richard Briggs (Durham) | David Firth (Bristol) | David Lambert (Chapel Hill) | Gordon McConville (Gloucester) | David Reimer (Edinburgh) | David Shepherd (Dublin) | Lena-Sofia Tiemeyer (Aberdeen)
An event of the Loyola Institute (www.tcd.ie/loyola-institute/) in association with the Trinity Centre for Biblical Studies (http://www.tcd.ie/tcbs/)
For titles and abstracts of the presentations visit the TCBS 'News' page.