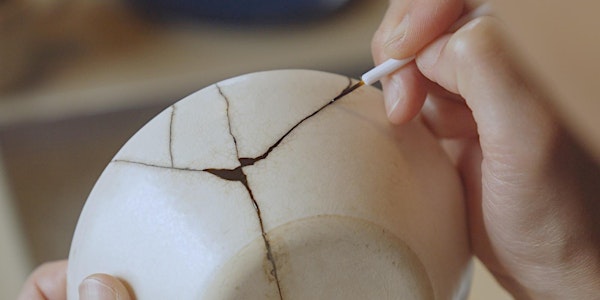 Repair Culture
This workshop explores how creative repair can both preserve meaning and breathe new life into our possessions.
When and where
Location
An Mheitheal Rothar Old Squash Court Earls Island, University Road H91 AY62 Galway Ireland
About this event
This workshop sets out to illuminate the art of repair and in particular the notion that creative repair can add character and value to cherished but damaged possessions
As we address global waste output and the need to rethink our relationship to objects, this workshop embraces our attachment to things and explores how creative repair can both preserve meaning and breathe new life into our possessions. In place of a mindset that replaces something that is no longer of use with something new, we should, instead, encourage a repair culture.
Presented by An Mheitheal Rothar, Urban Lab Galway and the AATE Design Lab
For the workshop, members of the public have been invited to submit broken objects – or objects that have seen some repair - accompanied by the story of why they are attached to them. Everything will be returned to the owners.
About An Mheitheal Rothar
An Mheitheal Rothar is a social sustainable enterprise focused on teaching repair skills and promoting cycling in Galway City.
At a 2010 meeting of the NUI Galway Ecology Society, the simple question 'what fun initiatives could we pursue in the coming year which would have a positive impact for the local environment?' was asked.
One of the ideas suggested was to establish an autonomous space where students could come and repair their bicycles in an environment which encouraged peer to peer learning, civic and environmental responsibility and empowered people in their own abilities. This simple idea would eventually become An Mheitheal Rothar – and went on to win the NUIG Students Union Enterprise Award.
Since their official launch, An Mheitheal Rothar has engaged extensively with their community, running the 'Youth in Action Project' in 2013, and working with the Youth Advocate Programme (YAP), Galway Community Circus, Street Feast Galway, the GRETB (Galway – Roscommon Education and Training Board), the NUI Galway University of Sanctuary Program and more.
After a period of rapid growth from 2018 onwards, An Mheitheal Rothar now includes their bike shop, in which you can get your bike repaired or purchase a recycled bike, and DIY workshops, in which you can learn how to repair your own bike. They also run an award winning circular economy initiative called ReCycle Your Cycle.