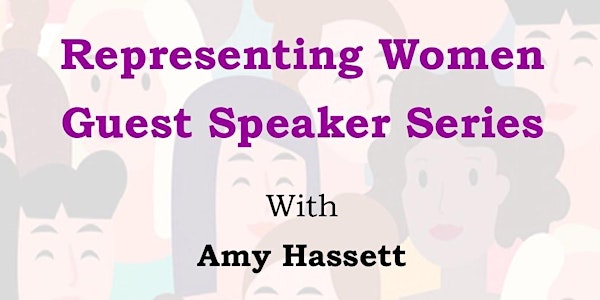 Representing Women - Guest Speaker Series - Amy Hassett
We're delighted to continue our Representing Women guest speaker series with disability advocate Amy Hassett
About this event
Representing Women is a programme facilitated by Limerick Women's Network which aims to support and encourage more women to put themselves forward for representative roles in their community. As part of the Representing Women guest speaker series we are delighted to have Amy Hassett join us on Thursday May 6th.
Amy will speak about her experiences as a disability advocate, activist, PhD student and her work with Disabled Women Ireland. There will also be a Q&A session.
Amy Hassett is a disability advocate and a co-chairperson of Disabled Women Ireland (DWI), Ireland's national disabled person's organisation advocating for the rights of disabled self-identified women, girls and non-binary people. Originally from Wexford, Amy is also a neuroscience PhD Student in UCD.
This event includes Irish Sign Language Interpreters.
Follow Limerick Women's Network on facebook!
Supported by Limerick City and County Council.
About NCCWN Limerick Women's Network
The Limerick Women's Network aims to promote gender equality through its work with women who experience multiple forms of oppression. We provide an information and drop in service for women, and supply information on a range of issues such as health provision, screening services and Violence against Women services. Additionally, we provide supports for women to return to education and training and to access employment and/or volunteering opportunities. We work with all women but specifically our focus is on women who experience marginalisation and those from vulnerable communities.