Description
DUE TO RED ALERT WEATHER WARNING THIS EVENT IS RESCHEDULED FOR FRIDAY MARCH 23rd
TICKETS BOUGHT FOR FRI 2nd ARE VALID FOR RESCHEDULED CONCERT ON FRI 23RD
TICKETS WHICH CANNOT BE USED WILL BE REFUNDED. REQUEST A REFUND THROUGH EVENTBRITE BY MARCH 16th.
You can contact GlasDrum at: info@glasdrum.ie
Both artists Aiblhe Reddy and Roe have worked with us to make the new date possible so as not to disapoint the New Sounds audience. We'd love to see all of you on the 23rd of March. Its going to be an amazing performance.
---
GLASDRUM presents the rescheduled NEW SOUNDS IN AN OLD PLACE on on March 23rd in the beautiful Church of Ireland in Drumcondra
We are thrilled to be able to bring you AILBHE REDDY's unique mix of traditional folk and modern indie influences together with the versatile multi-instrumentalist ROE who describes her music as "grumpy electro pop", and which HOT PRESS describes as "Sassy streetwise pop with a voice that is reminscent of Florence Welch".
Both singers have garnered rave press reviews and are marked as ones to watch in 2018.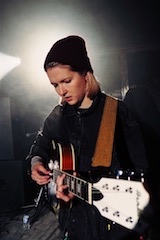 AILBHE has been making huge waves since the release of her raw and haunting breakout single Distrust that attracted critical acclaim and over a million streams on Spotify. Her live shows have been described as 'Euphoric' and 'Ethereal' by the IRISH TIMES and HOT PRESS.
https://open.spotify.com/track/4oxBuMPLQxQYVPYOdCOG77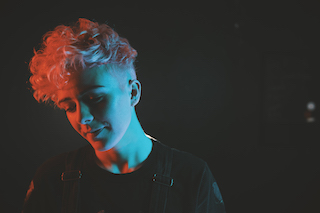 ROE's brand new single Wasted.Patient.Thinking has just been released and is already gaining strong reviews for what CLASH describes as "endearingly infectious melodies intermingling with the kind of self-effacing lyricism that makes her "grumpy" tag seem well-earned'. https://open.spotify.com/track/4xeKQlXScMt8SpQ0WcDVg0
Have a listen to their tracks and book early to make sure you don't miss their Drumcondra performance at NEW SOUNDS IN AN OLD PLACE.
Date: Friday 23rd March, 2018
Time: Doors 8pm, First Act 8.30pm
Venue: Drumcondra Church of Ireland, Church Avenue
Artists: AILBHE REDDY
ROE
Pre-concert and interval drinks in the Café Dock All Hallows, access via the pedestrian gate on Church Avenue, beside the gate of the Church of Ireland.
Tickets: Open seating. Tickets can be bought online at Eventbrite, or in person at DCU St Patrick's Campus Library (during Library opening hours)
Parking: Limited paid on-street parking. If possible use public transport: Dublin Bus routes 1, 11,13, 16, 33, 41, 41c, 44 all stop on the Drumcondra road (closest stop is DCU St Patrick's Campus main gate).
Up-dates: Facebook and twitter
Brought to you by GlasDrum and supported by the Croke Park Community Fund
The Venue
We are privileged to be able to use Drumcondra Church of Ireland as a venue. An 18th century heritage building hidden off the main Drumcondra Road, St John the Baptist Church of Ireland on Church Avenue has many stories to tell. Rebuilt in 1743 in memory of the wonderfully named Marmaduke Coghill, who lived first across the road in Belvedere House on what is now the St Patrick's Campus and, when that was deemed too small, in a newly built Drumcondra House on what is now the All Hallows campus of DCU. There are memorials to notable figures in the graveyard. The architect James Gandon, the Jameson Family (of Whiskey fame) crypt and Patrick Heeney (who composed the music of the Irish national anthem) are among the notables found in this graveyard. The Church is still in active use with regular services and is part of the diocese of Dublin: Parish of Drumcondra, North Strand and St Barnabas.
The Organisers
GlasDrum is a north Dublin voluntary organisation of arts professionals dedicated to bringing high quality arts events to Glasnevin and Drumcondra and creating a vibrant cultural environment in this area. Established in 2015, we present the annual Fidelio Trio Winter Chamber Music Festival, now in its 5th year, in the beautiful setting of Belvedere House. Other recent events have included the first New Sounds in an Old Place, the Mácalla exhibition - unique glass sculptures by Róisín De Buitlear in the contemporary building of the Cregan Library - and Mácalla performance by Liam Ó Maonlaí and Peter O'Toole. Visit our website for other forthcoming events in this neighbourhood and join the mailing list at www.glasdrum.ie
---
Important Ticketing Information:
- Tickets bought for 2nd March are valid for rescheduleld performance on March 23rd
- Tickets bought for 2nd of March which cannot be used for rescheduled concert will be refunded if refund requested through Eventbrite by 16th March.
- Latecomers will not be admitted until a break between acts. Please arrive at least 15 minutes before show time: doors open at 8pm, show starts at 8.30pm.
- Please note the church may have restricted sightlines: we recommend you arrive early in order to choose a suitable seat.
- If you or a member of your party is a wheelchair user or needs special assistance, please inform us at the time of booking.