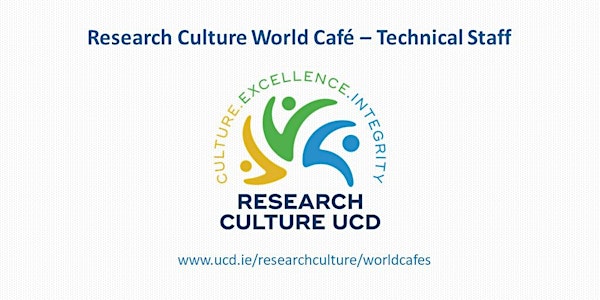 Research Culture World Café - Technical Staff
Event Information
Location
O'Brien Centre for Science room E2.16
Stillorgan Road
O'Brien Centre for Science room E2.16
Belfield
Ireland
A knowledge café style event that invites participants to share views on topics arising from the recent Research Culture Survey at UCD.
About this event
World Café events will be conducted by the Research Culture Initiative team at UCD following the completion of the Research Culture Survey. Cafés will provide opportunities to discuss points raised by the survey in greater depth and direct conversations will serve to validate the findings of the survey. We will also ask open questions, inviting participants to offer their views to assure an inclusive process. The Research Culture Initiative team plans to lead 10 cafés.
This café event is invites Technical Staff members to share their views on research culture at UCD.
Date and time
Location
O'Brien Centre for Science room E2.16
Stillorgan Road
O'Brien Centre for Science room E2.16
Belfield
Ireland