Sales Have Ended
Registrations are closed
Thank you! Get ready for an amazing experience at Dromoland Castle Hotel. Full details will be issued to you in advance of the event. In the meantime, feel free to follow us and share this event with others. We really appreciate your support and assure you the money raised will make a real difference in pushing the boundaries of research for Motor Neurone Disease. Pat Fogarty and Committee on behalf of Research Motor Neurone
Sales Have Ended
Registrations are closed
Thank you! Get ready for an amazing experience at Dromoland Castle Hotel. Full details will be issued to you in advance of the event. In the meantime, feel free to follow us and share this event with others. We really appreciate your support and assure you the money raised will make a real difference in pushing the boundaries of research for Motor Neurone Disease. Pat Fogarty and Committee on behalf of Research Motor Neurone
Golf at one of Ireland's premier golf resorts & help raise much needed funds for Research Motor Neurone Ireland.
About this Event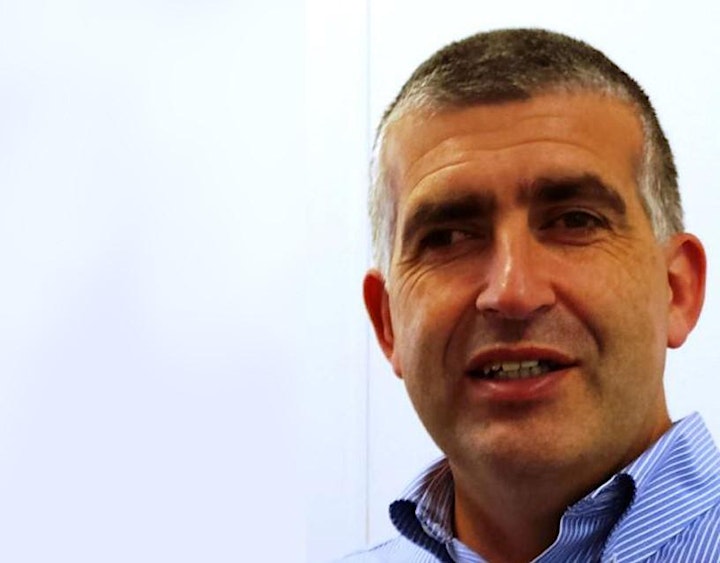 Dear Friend,
It is with great enthusiasm that I chair this voluntary committee of the Research Motor Neurone Golf Classic 2020 to raise much needed funds for research.
Until recently I was a fit and healthy man, living a normal busy family life and happily working at Dell. In August 2018 life changed radically for my family and I when I was diagnosed with Motor Neurone Disease (MND / ALS). Within 6 months I lost my voice and 3 months later my ability to swallow. I have become acutely aware that lack of funding is a major inhibitor to finding a breakthrough for this disease.
My sincere hope is that with adequate funding, we will be able to support the work of Professor Hardiman in developing new and more effective treatments for MND.
We acknowledge that many families and businesses are facing unprecedented challenges in the current climate therefore, we genuinely appreciate every contribution made.
Warmest regards,
Pat
Pat Fogarty, Chair of Voluntary Committee - RMN Charity Golf Classic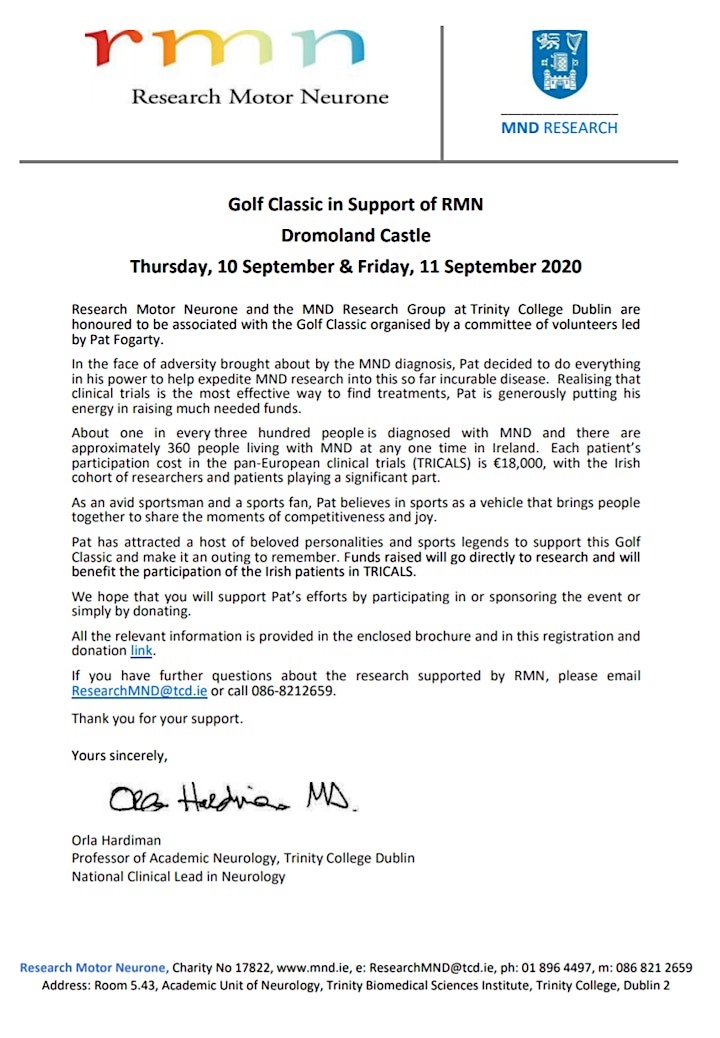 THE EVER GROWING LIST OF COMPANIES, CELEBRITIES AND CITIZENS WHO WANT TO SUPPORT...
Pat Fogarty and the committee are both humbled and delighted that so many are generously offering to support this golf classic and fundraising efforts for Research Motor Neurone.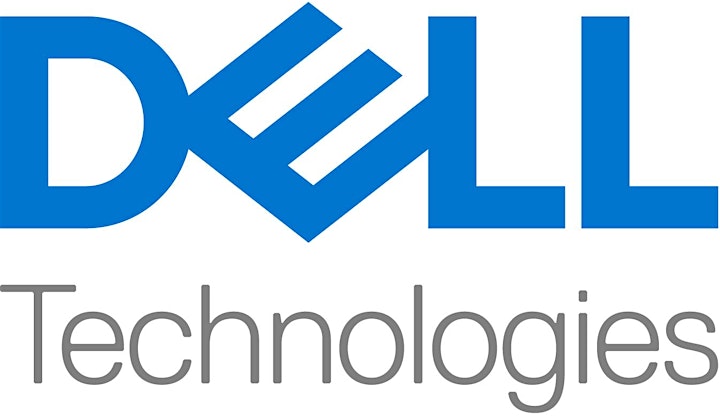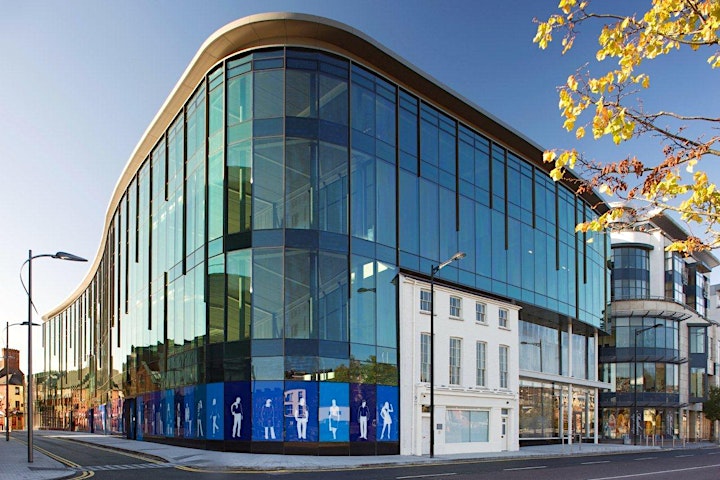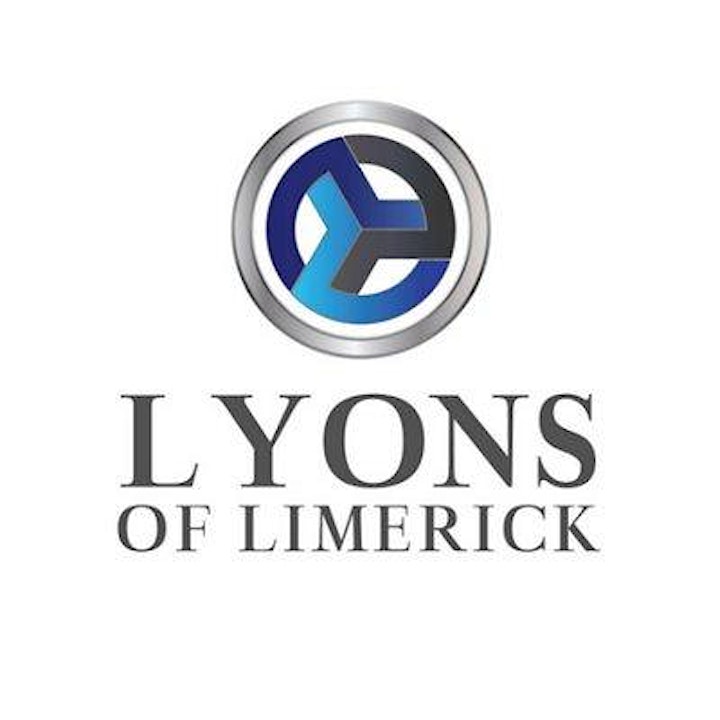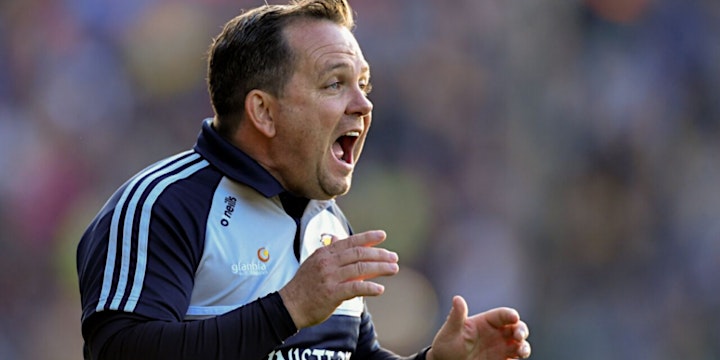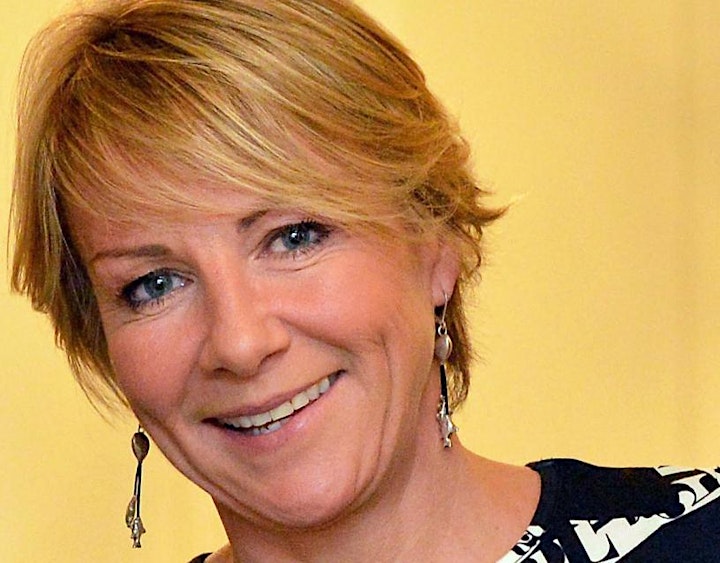 ABOUT MOTOR NEURONE DISEASE
Motor Neurone Disease (MND) is a progressive neurological disorder that leads to muscle weakness and wasting and is also known as ALS (Amyotrophic Lateral Sclerosis). It is a devastating disease that can take away many of the things we all take for granted such as walking and talking. Unfortunately, there is currently no cure or effective treatment with only 8% of MND patients eligible for clinical trials in Ireland. This is simply not acceptable. All funds raised will be donated to Research Motor Neurone led by Prof. Orla Hardiman. Prof. Hardiman is one of Europe's leading MND researchers based in Trinity College Dublin, Ireland. She believes that Motor Neurone Disease is NOT untreatable, it is UNDERFUNDED! There is now real optimism that a breakthrough is possible in the not too distant future. However, this all solely depends on funding. This is where YOU come in. Come along and golf with a celebrity from the worlds of rugby, football, GAA, entertainment - and support us in our two days of fun and fundraising.
MND is not untreatable, it's underfunded.