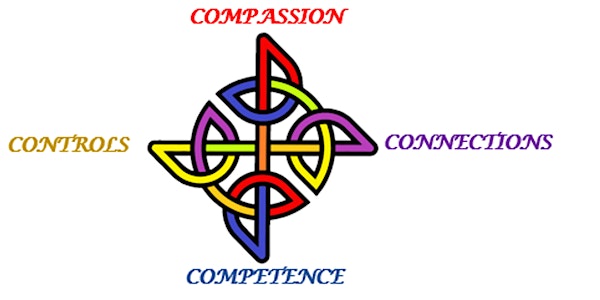 Response Ability Pathways: Understanding & Responding to Behaviour (West)
Location
Raheen Woods Hotel
Raheen
H65 E443 Athenry
Ireland
Tusla WLD has recommenced it's schedule of the 2 x day RAP training. Only for Tusla staff and Tusla funded agencies and foster carers.
About this event
Response Ability Pathways (RAP Training)
* ONLY FOR TUSLA STAFF, TUSLA PARTNERS AND FOSTER CARERS - TULA STAFF SHOULD USE HSelanD to register (only do so here if you encounter an issue preventing this).
This 2-day programme was developed by Dr Larry Brendtro and Lesley du Toit and is based on 'Circle of Courage' principles. It works from the belief that 'All children and youth need supportive mentors who respond to their needs rather than react to their problems'. RAP provides these responses and is a powerful alternative to either punitive or permissive approaches.Response Ability Pathways Training (RAP) is designed to help provide 'essential' skills for dealing with ones ability to (i) understand challenging behavious, and (ii) respond to these behaviours in a proactive manner.
RAP applies knowledge from (i) resilience science, (ii) neurology, (iii) Positive Psychology and (iv) traditional child rearing practices, to meet the growth needs of all young people and guide them on pathways to responsibility. This training counters current punitive approaches that lock adults and caregivers in conflict with young people. Instead of reactive, coercive interactions, youth are enlisted as responsible agents in positive change. RAP deals with problems by focusing on strengths and solutions.
Who is is for: RAP is recommended for:
Social workers,
Social care staff,
Educators,
Psychologists,
Youth workers, and
Staff in residential, Treatment and juvenile justice settings.
The skills also apply to parents, foster parents, mentors and mature youth who are peer helpers.
RAP is a highly experiential and provides practical skills for building resilient kids. Basic RAP principals are presented in creative formats and the course is enlivened by engaging videos and group discussion. Case studies are explored. Participants regularly rate RAP as the most powerful training in their personal and professional experience.