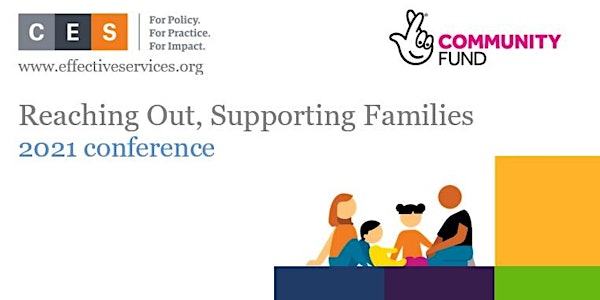 Rethinking family support: building connections to strengthen families
Join us for the 2021 Reaching Out, Supporting Families conference Rethinking family support: building connections to strengthen families
About this event
What happens when we invest in the community and voluntary sector to support families in Northern Ireland to build strong and nurturing relationships?
What happens when different sectors work effectively together to reduce the risk of poor outcomes for families?
The conference programme will include the voice of parents; an interview with V/C and statutory practitioners who developed positive working partnerships; a review of the learning and its implications, and an opportunity to explore the 'so what?' question.
The event will be held online (via Zoom) 09:30 - 12:30.
BACKGROUND
The National Lottery Community Fund invested £25 million in 36 voluntary and community organisations, each working with voluntary and statutory partners.
The projects were varied in their approach and their service user group, but all worked with families with a child under 12 years and aimed to achieve the following Programme outcomes:
More children and their families will have greater skills, knowledge and understanding to overcome adversity.
More children and their families will come together to learn.
More children and their families will be part of the community that they live in.
The projects were funded for between five to seven years and the Programme is now in its final phase.
Since 2015, CES has provided learning and networking activities aimed at building the capacity of practitioners. We have also captured the learning from the Programme, focusing on what was achieved, how projects were implemented and what families found to be helpful in terms of effective family support practice.
This conference will highlight the learning from six years of supporting ordinary families facing extraordinary circumstances and will ask the question – 'so, what?'