Description
Join us for a C.E. Event on "Rethinking The "War on Obesity": The Intersection of Weight Stigma and Eating Disorder"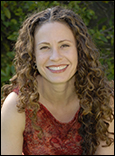 Presented by Lauren Anton, MS, RD, CPT
About the Speaker: Lauren Anton is a Registered Dietitian Nutritionist and Certified Personal Trainer in private practice at Arrive: Nutrition~Movement~Life, in Culver City, CA. She specializes in eating disorders, sports nutrition, and helping those who struggle with weight. Lauren seeks to assist clients in moving away from a punitive experience with food and movement to one of selfcompassion and self-care. Her non-diet, Health at Every Size® approach allows clients to shed the rules and regulations that bind them to behaviors that no longer serve them.
Course Abstract: The so-called "War on Obesity" rages on while health reformers lament the rising numbers in the "obesity crisis." Diets continuously fail, while studies show that weight loss is often followed by weight gain. Food rules and punitive exercise are the typical prescription, ultimately ushering in eating disordered thinking and behavior, regardless of weight. This session will begin with a clinical review of the literature on weight stigma, dieting, and eating disorders, followed by a case study that illustrates concrete solutions that honor the lived experience of the client and allow for lasting recovery.
Course Objectives:
At the conclusion of the workshop, the attendee will be able to:
• Attendees will be able to discuss weight stigma among health care providers and its effects on clients/patients.
• Attendees will be able to list 3 discussion points for the re-introduction of physical activity posteating disorder.
• Attendees will be able to list 5 eating and physical activity interventions for adolescents.
• Attendees will be able to describe the Health At Every Size® approach.

Event Schedule:
12:00 p.m. - 12:30 p.m.: Registration
12:30 p.m. - 1:30 p.m.: Presentation


For additional information, please contact
Mariela Escobar | m.escobar@sovhealth.com| 949-324-1280
---

Continuing Education is approved by:

National Association for Alcoholism and Drug Abuse Counselors (NAADAC) No. 130835 for ( 1 ) Contact Hour.

The California Association for Marriage and Family Therapists (CAMFT) No. 130763 for ( 1 ) contact hour.
Provider approved by CCAPP-El, Provider Number 1N-16-254-0818 for ( 1 ) Continuing Education hour.
Provider approved by the California Board of Registered Nursing (BRN), Provider #CEP16424.

Sovereign Health Group has been approved by NBCC as an Approved Continuing Education Provider, ACEP No. 6752 for ( 1 ) Contact Hour. Programs that do not qualify for NBCC credit are clearly identified. Sovereign Health Group is solely responsible for all aspects of the programs.

Please check with your respective boards for their acceptance of these credits.

Queries regarding CE Certificate can be addressed to Rupa Bhattacharya at 888-889-1157, ext. 704 or r.bhattacharya@sovheath.com.

ADA accommodations: If you require ADA accommodations, please contact our office at least 7 days in advance of the event so that we can ensure accommodations are made.

There is no commercial support for this program nor are there any relationships between the CE Sponsor, presenting organization, presenter, program content, research, grants or other funding that could reasonably be construed as conflicts of interest.