Description
Mum Talks are delighted to bring you a practical and empowering Return to Work with Confidence workshop in partnership with Kildare Village.
You will be welcomed into the beautiful VIP suite in Kildare Village for a morning workshop which will help you build a proactive plan for the personal and professional juggle that is life as a working parent. Facilitated by Sinead Brady (WorkStyle™), numbers will be kept to a minimum so you will get the maximum benefit during this time.

This Workshop will support you to
Proactively plan for the personal and professional juggle that is life as a working parent using the Powerful in 60™ Method.

Develop a set of skills to equip you for the moments of overwhelm you will experience.

Create meaningful, practical, and implementable personal and professional boundaries through the identification of your non-negotiables.

Explore practical ways to switch between work and non-work life.

Navigate the flexibility conversation in work.

Focus your attention on your past Momentous Moments™ and the new transferable skills that you have gained while on maternity leave.

Identify who is in your safety network and how they will support you as your return to work.

Plan your career strategy for the next phase of your career.
A light lunch and a style session with Kildare Village resident stylist will follow after the workshop.
[This is a non-baby event]
Returning to work after maternity leave is a time of change and transition for you, your baby, and your family.
Every mother who returns to work feels different to other mothers, has a different perspective and has different feelings. Whether you dread returning to work, or can't wait to go back; what and how you feel is unique to you.
There are, however, some things we all have in common – we all want to do our best for our children, for ourselves, and for our families. And we want to figure out a way to do our best without feeling guilt or judgment.
With this in mind, and led by best practices in psychology, Sinead will facilitate a practical conversation that focuses on YOU and your strategy as you return to work.
Together, we help you find 'you' as you return to work and develop a strategy that works for you, your baby, and your family.
Workshop numbers are kept small so that our conversations are non-judgmental, practical, fun, and sometimes emotional.
Workshop facilitator Sinead Brady - WorkStyle.ie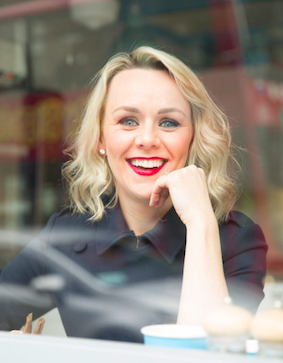 Sinead Brady, Founder and Chief Inspiration Officer at WorkStyle™, is a British Psychological Society accredited, Career & Coaching Psychologist. A regular keynote speaker and corporate trainer her areas of specialism include the future of work, friction free flexibility™, the 21st century workplace, cognitive shutdown, workplace wellness, growing psychologically safe work spaces, and nimble career development. Her thought challenging and progressive style in the fields of education, leadership, and career development recently, saw her named by Google as an inspiring female leader of the future. She contributes widely to media on the world of work, careers and leadership including The Marian Finucane Show, The Last Word with Matt Cooper, The Nicky Byrne Show on 2FM, Today FM's The Sunday Business Show, and Ciara Kelly Lunchtime Live on Newstalk FM. She regularly contributes opinion pieces to The Sunday Business Post, The Irish Times, Irish Tatler, IMAGE, The Irish Independent, The Sunday World, Stellar Magazine and U Magazine.
---
When buying a ticket you will be added to Mum Talks newsletter mailing list, please email hello@mumtalks.ie if you would like to be removed.
Tickets must be purchased prior to the event and are refundable up to 7 days prior to the event
Tickets are non-transferable
We may add, withdraw or substitute speakers without prior notice.
We may use image or likeness of attendees in any live or recorded video display, photograph or picture.
We may postpone, cancel, interrupt or stop the event due to adverse weather, dangerous situations, or any other causes beyond our reasonable control.