This engaging & interactive 6 week online programme will give you an opportunity to Revive, Renew and Restart
About this event
This programme is designed and delivered by two award winning life coaches who work with clients who wish to create new futures for themselves.
Topics covered on this programme include:
exploring personal responsibility
owning our strengths and values
managing ourselves and our time
building our resilience toolkit
visualising the future and creating action plans
moving forward with ease
Programme begins Sept 27th at 2pm (GMT +1) and runs for 6 weeks, each session is 2.5 hours and are live events over Zoom
Testimonials from previous participants
It was time out and an opportunity to grow
A very professional and well delivered course that allows you to explore your life and evaluate where you are at
It has helped me to learn and develop many skills, especially in relation to positive thinking.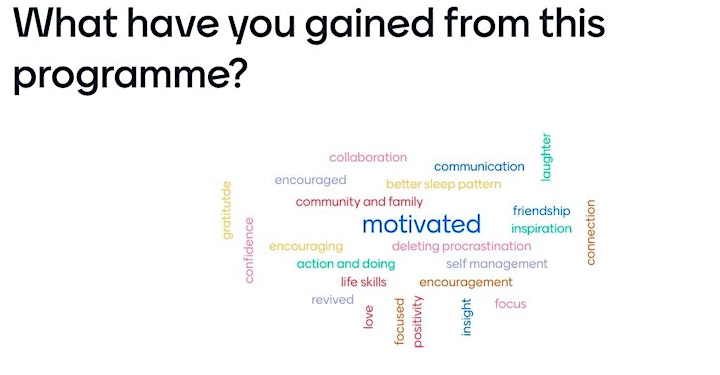 Programme Trainers and Coaches
As a speaker, coach, and trainer, Kathleen Fanning supports men and women who want More. They want more Balance. They want more Confidence. Through the programmes that Invest In Yourself (Kathleen's company) offer, people are finding that an unexpected outcome of Balance and Confidence can result in a better position at work, easier relationships, and even more time to do what they love!
When attending a workshop with Kathleen, expect her warmth and good humour to both challenge and support you. Through her engaging style, she'll draw you in, and you too will feel 'Creative, Resourceful, and Whole' again, even if you've been struggling with something for some time now.
Niall Heenan is skilled in building empathy while challenging clients current thinking and approaches, while all the time ensuring that experiences are experiential, varied and enjoyable to attend. He has flexible approach to interventions and is always seeking to bring creative and insightful methodologies to enable clarity and new directions. Niall brings an ability to create a learning experience online that matches the connectedness and depth of engagment that can occur in a physical learning space.
Niall and Kathleen look forward to supporting you to Revive, Renew & Restart!