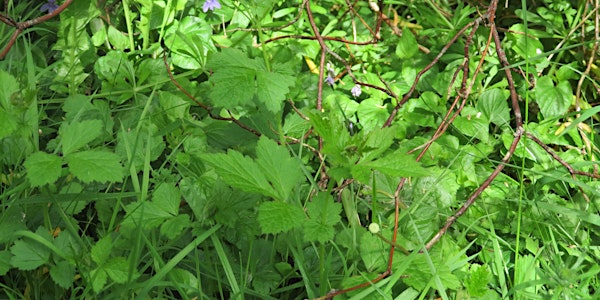 Rewilding for Biodiversity with Native Wildflowers and Herbs Talk
Aaron Foley will be giving a talk about rewilding and biodiversity and showing many examples in Mucky Lane Eco Garden
When and where
Location
Mucky Lane Community Garden Collins Park, Donnycarney Dublin 3 9 Dublin Ireland
About this event
Mucky Lane Eco Garden is a little oasis for wildflowers and wildlife in the middle of Donnacarney. Local residents have created a Natural Community Eco Friendly garden that has been commended by many, including Dublin City Council.
Aaron Foley featured in a recent RTE program that was part of the "Climate Heroes" series. He has allowed his back garden to rewild and has seen how wildlife has quickly come into it:
"It is much more than a jumble of plants. You have low lying plants at the bottom, like dandelions and buttercups. And then other plants like thistles and valerians burst through that. They can have these beautiful pendulous flowers that the bees just love. There are just so many great plants in there and they're all changing the environment. The birds respond to the greater number of insects. The insects respond to the number of flowers and food. It's just a magical thing." (extract from RTE Climate Heroes article 2 April 2022).
During the talk Aaron will be showing many examples of Irish native wildplants growing in the garden and talking about their contribution to biodiversity.