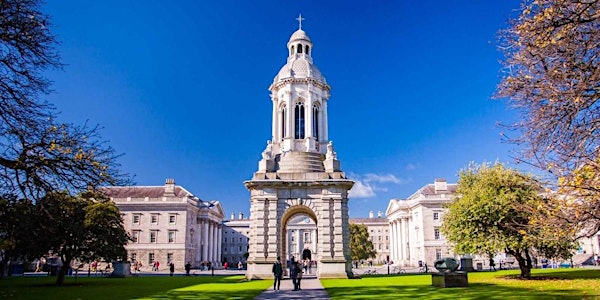 Rewriting the script about pedagogic research in Higher Education
Event Information
Location
Trinity Business School (Room 119)
Pearse Street
D02 H308 Dublin 2
Ireland
Rewriting the script about pedagogic research in Higher Education
About this event
Academic Practice is pleased to announce the following seminar on Rewriting the script about pedagogic research in Higher Education led by Professor Tansy Jessop, PVC Education at the University of Bristol, as part of the National Forum Seminar Series 2020.
In this seminar participants will explore the status of pedagogic research in higher education, considering the challenges facing those who undertake it. Confusion exists about the relationship between the Scholarship of Teaching and Learning (SOTL), pedagogic research and 'real' research. This seminar will enable participants to wrestle with debates about the merits of each, underlining the value of systematic ways of examining teaching. It will make a case for the interaction between pedagogic research and practice as crucial in re-imagining approaches to teaching, learning, assessment and curriculum design. Gone are the days of trial and error or routine reproduction of teaching methods which worked in days of yore. Research and SOTL build confidence and capability among teachers to transform teaching and learning and adopt educational activities which are at the vanguard of practice. Pedagogic research has the potential infuse the institutional pedagogical agenda with dynamism, while providing mechanisms for reward, recognition and joy in teaching.
In this seminar, you will:
Explore the status of pedagogic research in higher education
Explore pedagogic research in relation to the Scholarship of Teaching and Learning
Discuss the influence of pedagogic research and SOTL on teaching and learning
Challenge participants to think about how to add value as pedagogic researchers.
Date and time
Location
Trinity Business School (Room 119)
Pearse Street
D02 H308 Dublin 2
Ireland