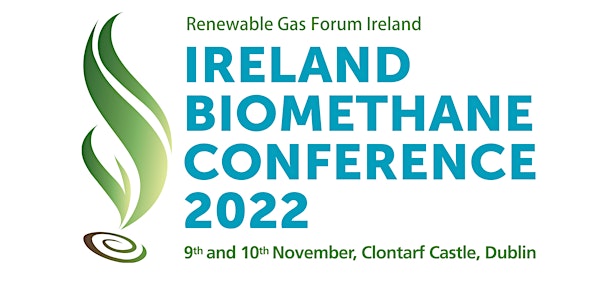 RGFI – Ireland Biomethane Conference 9th and 10th November 2022
RGFI - Ireland Biomethane Conference 9th and 10th November 2022
When and where
Location
Clontarf Castle Hotel Castle Avenue D03 W5NO Dublin 3 Ireland
About this event
In recent months, Irish Government policy has referenced the potential of AD biomethane, for the hard to decarbonise sectors of agriculture, manufacturing & processing, as an enabler of emissions reduction, competitiveness and also energy security. The Ireland Biomethane Conference, to take place in November 2022, will therefore provide timely information to delegates on the latest policy developments underpinning an indigenous biomethane industry in Ireland and across the EU.
Conference organiser, Renewable Gas Forum of Ireland (RGFI) say speakers will be drawn from the EU Commission, Irish Government and State Agencies, as well as other EU member states who are leading in AD Biomethane.
A Conference dinner on 9th November will be addressed by US Senator Marc Pacheco, who was responsible for the Global Warmings Solutions Act. Senator Pacheco (who has strong Irish connections) is currently serving as the Dean of the Massachusetts Senate and is the founding chair of the standing Senate Committee on global warming and climate change.