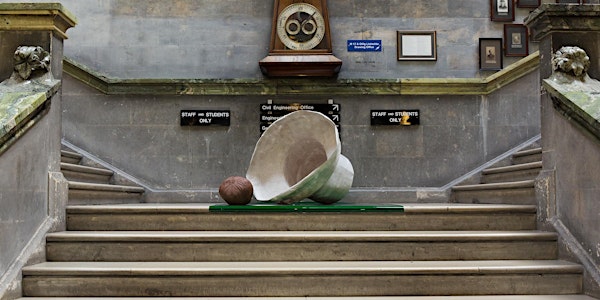 RHA Kids: Tuning in to what's around you, Workshop with artist Sophie Behal (Ages 8 – 12) 30 Nov 2019 Time: 2pm - 4.30pm
When and where
Location
RHA Gallery (Royal Hibernian Academy) 15 Ely Place D02 A213 Dublin Ireland
Description
Ages 8 – 12
In this workshop, we will tune in to the world around us using our different senses. Through different group exercises we will look carefully, searching for patterns in what we see and listening attentively to hear the rhythms in our surroundings. Using these observations, we will then make abstract looking-drawings and listening-sculptures containing the sights and sounds that we have found.
Sophie Behal is a visual artist working mainly in sculptural installation, which can include audio, text, photographic and performative elements. Behal's work is characterized by an attention to the inherent qualities of materials and their relationship to time. Recent exhibitions include: Objects in the mirror are closer than they appear, Platform Arts Centre, Belfast, Aug 2019, In the Offing, Sirius Arts Centre, Cork, July 2019, Things that Matter, Kilkenny Arts Office Gallery, June 2019.
RHA Kids workshops are free to attend thanks to the generous sponsorship by IPUT.
Image: Sophie Behal, False Bell, 2018, paper, clay, lighting gel, Image courtesy of the artist, photo credit Kasia Kaminska