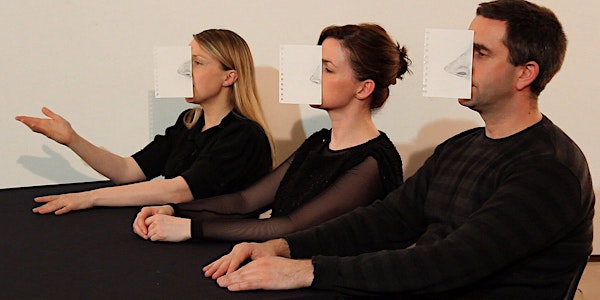 RHA Kids | Why do we like the things and stuff that we like? with artist Naomi Sex
When and where
Location
RHA Gallery (Royal Hibernian Academy) 15 Ely Place D02 A213 Dublin Ireland
Description
In this workshop we will use word play, story-telling, prop making and hat wearing to make fun, interesting art- works and performances. We will use art to ask questions like; "why do we like the things and stuff that we like? What makes our choices different? What stuff do we like to hold onto and keep good care of? And what stuff do we not care about?" We will work together to have fun, using materials, our own voices and movements to make short performances, taking lots of photographs. We then will choose the photos we think are the most interesting to keep as a memento of the fun and interesting ideas that came out of the workshop.
Naomi Sex is a Dublin based visual artist. She writes scripts and works with actors to produce understated theatrical gallery-based events. Naomi was the 2018 recipient of the Fingal Arts Studio Award with RHA School and in 2017, Naomi presented a solo exhibition entitled Surface and Silence at RHA. In 2016, she produced a touring performance entitled Cheek By Jowl, which was awarded The Arts Council Visual Arts Touring and Dissemination Award and The Fingal County Council Artist's Work Scheme. The performance toured to Limerick City Gallery, Crawford Art Gallery and completed the tour at IMMA. She has lectured for many years in various institutions and now in the Fine Art Department at The Dublin School of Creative Arts, TU Dublin. Naomi is currently working towards a major new solo show / event at Dublin City Gallery The Hugh Lane in conjunction with Culture Night 2020.
Image: Naomi Sex, NEXT- PREVIOUSLY- MEANWHILE, 2012, Video still featuring Darina Gallagher, Naomi Sex and Dave Layde, Image courtesy of the artist.