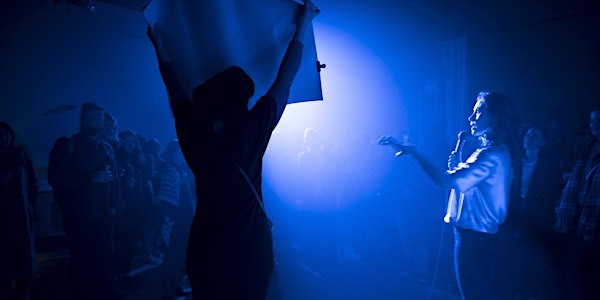 RHA - PROFESSIONAL PRACTICE with RGKSKSRG
PROFESSIONAL PRACTICE with RGKSKSRG
When and where
Location
RHA Gallery (Royal Hibernian Academy) 15 Ely Place D02 A213 Dublin Ireland
About this event
The RHA School offers professional development seminars that provide a vital space for artists to show and discuss their work with peers and experienced practitioners in a constructive forum. Participating artists will make short presentations on their own practice after which a constructive discussion will be led by RGKSKSRG. This session will be held in the RHA Friends' Room on 21 February 2020. Artists interested in taking part should express their interest via the RHA website.
RGKSKSRG is the paired curatorial practice of Rachael Gilbourne and Kate Strain. Based between Dublin and Graz, RGKSKSRG commission, present and contextualise contemporary art. Through linking with sites, communities and institutions, RGKSKSRG work to create new contexts for engaged encounters between artists and audiences. These contexts can involve artworks, exhibitions, events, texts, residencies, interviews, and performances, hosted online at www.rgksksrg.com or in real life.
Ongoing, recent and previous projects include RGKS Cribs, a season-by-season plunge into artist studios/homes featuring Christopher Mahon, Vivienne Dick, Eithne Jordan RHA and Bea McMahon, 2019–2020, Virtuous Floaters, an online commission by Eoghan Ryan, 2018, Periodical Review #7, a group exhibition at PP/S, Dublin, 2017, FGFG—A Kitchen Debate no.0, by KVM (Ju Hyun Lee and Ludovic Burel), PLAYTIME, Kunstvlaai Festival, Amsterdam, 2017, a curatorial residency at Paul Artspace, St Louis, USA, 2016, I like to eat with my hands, a residency programme and group exhibition, Cow House Studios and Wexford Arts Centre, 2016, This is Public & Sexy, a collection of artworks, choreographers and minor dramas, performed live at St. Andrew's Community Centre as part of residency with Common Ground, Dublin, 2016, (love story), an online commission by Eilis McDonald, 2015–16, The Reappropriation of Sensuality, a solo exhibition and expanded engagement programme by Emma Haugh, NCAD Gallery, Dublin, 2015, and Tonight, you can call me Trish, a group exhibition featuring works by Alan Butler, Mark Durkan, Mary-Jo Gilligan, Oliver Laric, Rachel Maclean, Eilis McDonald, Brenna Murphy, James Ó hAodha, and Pilvi Takala, The LAB Gallery, Dublin, 2014.
Image: RGKSKSRG presenting Emma Haugh and Vivian Ziherl, live at This is Public & Sexy, Dublin, 2016, Photography Louis Haugh.