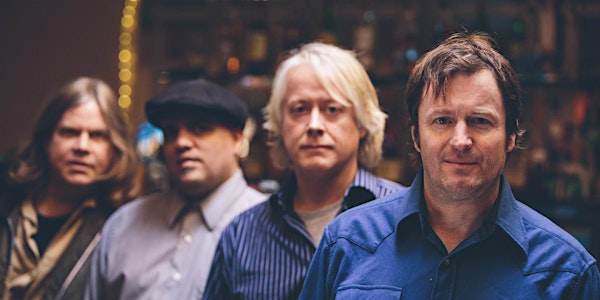 RICHMOND FONTAINE - Farewell Tour
When and where
Location
Cyprus Avenue Caroline Street Cork Ireland
Refund Policy
Contact the organiser to request a refund.
Description
Special guest: John Blek
Richmond Fontaine
Announce

Farewell Tour
Acclaimed Final Album YOU CAN'T GO BACK IF THERE'S NOTHING TO GO BACK TO – Out Now
Americana heroes' poignant valedictory album 9/10 Uncut
Just deft enough to move you to tears MOJO
​Vlautin's weathered voice makes the songs sounds at once muscular and melancholy **** Financial Times
​Dramatic and poetic, you'll sorely miss Richmond Fontaine when they're g​A classic of the genre **** Record Collector​
It's been a twenty year ride, and a good one. Just prior to the release of Richmond Fontaine's acclaimed new album, frontman Willy Vlautinlet out the sad news that YOU CAN'T GO BACK IF THERE'S NOTHING TO GO BACK TO (out now on Décor Records), the band'stenth album, would also be their last. As they embark on a current UK tour, the band have today announced dates for a subsequent Farewell Tour through October 2016, taking in a handful of UK shows including their final ever show on October 21 at London The Garage. The band topped the new official Americana charts last month and are currently Album Of The Month at Rough Trade, where they will be performing instore as part of Record Store Day this Saturday (April 16). The farewell tour will feature a requests portion of the show, where fans canchoose their top ten tracks for the band to play- either leave a message on the bands' Facebook page, tweet using the hashtag#RichmondFontaineRequests or email at info@decorrecords.com . The top ten choices will be picked a month before the tour and worked into the set.
YOU CAN'T GO BACK IF THERE'S NOTHING TO GO BACK TO is the band at its best. Richmond Fontaine again has produced a wealth of beautifully executed story songs, the ilk of which is rarely matched in today's musical landscape. Willy Vlautin says about the ending of the band "Richmond Fontaine has had a great 20+ year run and these guys are my best pals so it's a tough decision but the right one."
Formed in 1994, Richmond Fontaine rose to fame in 2004 off the back of their 5th album, Post To Wire, it went on to sell over 20,000 copies and earned them places in the top 10 year end polls which was again repeated the following year with their album, The Fitzgerald. The press snowballed with those and the following three albums which saw the band playing Green Man, Primavera, End of the Road, while building a loyal following over the last 11 years. Vlautin is a successful author with four novels published via Faber & Faber.