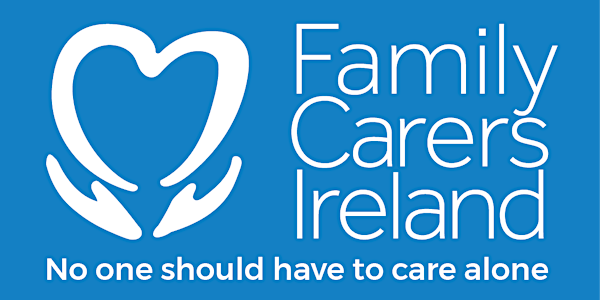 Rights & Entitlements for Family Carers focus on Carers Allowance / Benefit
Rights & Entitlements for Family Carers with a focus on Carers Allowance and Carers Benefit
About this event
Please join Clare Duffy, Policy & Public Affairs Manager, Family Carers Ireland for a presentation on Rights & Entitlements for family carers. This session will include 30 mins Q&A at the end.
Organiser of Rights & Entitlements for Family Carers focus on Carers Allowance / Benefit
https://familycarers.ie/
Family Carers Ireland is the national charity supporting the 500,000 family carers across the country who care for loved ones such as children or adults with physical or intellectual disabilities, frail older people, those with palliative care needs or those living with chronic illnesses, mental ill-health or addiction.
Our vision is an Ireland in which family carers are properly recognised, supported and empowered. Our mission is to highlight the contribution of family carers to Irish society and to improve the lives of family carers throughout the country. We believe that no one should have to care alone