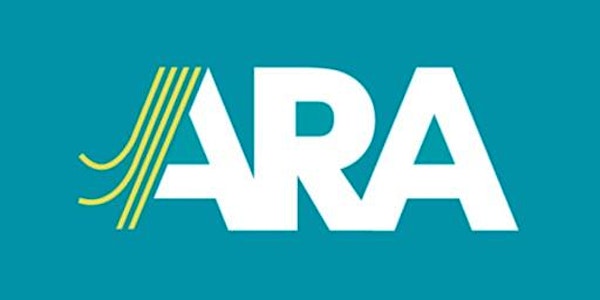 Risk Management: Strategic Approaches - ARA Ireland Training Event
Presentations on approaches to managing risk in archives with an overview of practical approaches and strategic planning.
About this event
Risk management in archives encompasses many aspects of our daily work as archivists. It poses us with the question of how we can better plan, prepare, and manage risks with a clear and strategic approach.
To tie in with the 2021 launch of the Explore Your Archive campaign, ARA , Ireland is pleased to present an opportunity to hear from two archival practitioners about their strategies and approaches to risk management. These presentations will be followed by a question and answer session to allow members an opportunity to learn how these approaches might be applied within their own archive setting.
Hazel Menton from the National Archives of Ireland will look at the common risks which archivists encounter and examine ways which these can be addressed.
Elizabeth Oxborrow-Cowan Consultant Archivist will provide an introduction and overview of the Archives and Records Association Resilience Indicator tool.
The seminar will be structured as follows:
14:55-15:00 Attendees will be admitted to Zoom conference
15:00-15:20 Common risks in archives and how to address them
Hazel Menton, Head of Archives Storage and Preservation, National Archives of Ireland
15:20-15:50 An Overview of the Archives and Records Association Resilience Indicators
Elizabeth Oxborrow-Cowan, Consultant Archivist, United Kingdom
15:50-16:00 Discussion and Q & A
About the Speakers:
Hazel Menton manages the Archive Storage and Preservation Division in the National Archives of Ireland. She is a Senior Archivist with over eighteen years experience managing archive repositories, preservation and digitisation.
Elizabeth Oxborrow-Cowan is a consultant archivist and qualified management consultant. She has worked with all types of archives right across the United Kingdom as well as with professional bodies and key strategic organisations. She has developed numerous strategic reviews for individual archive services and worked on major projects such as an interim review of the UK Archives Accreditation Standard and review of the UK Government Policy on Archives. She created the Resilience Indicator with her records management colleague Chris Pickford.
Please note, the seminar will be delivered via Zoom. Places are limited and registration for this online event will close at 6:00pm on Wednesday, 17 November after which point instructions for joining the Zoom video conference will be sent out to all ticket holders.