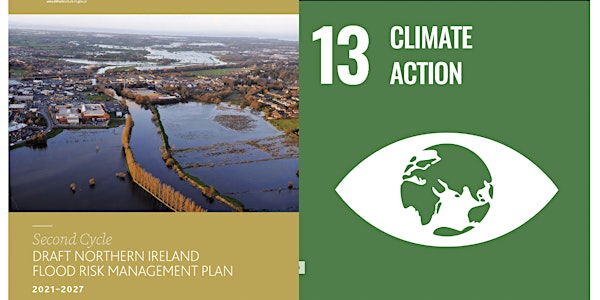 River Management Case Studies (Geography CCEA AS Unit 1)
River Management Case Studies (Geography CCEA AS Unit 1) Speaker: Anthony McCloy, Managing Director, McCloy Consulting Ltd
About this event
The Geographical Association's Belfast Branch is delighted to announce a talk on River Management Case Studies (AS Unit 1). Speaker: Anthony McCloy, Managing Director of McCloy Consulting Ltd.
AS Unit 1(b) – Human Interaction in Fluvial Environments - Students should be able to: (i) explain why some rivers need to be channelised and how this is achieved through realignment, re-sectioning and dredging; (ii) understand how and why environmentally sensitive and sustainable management strategies (washlands, afforestation and land use zoning) are needed to manage river channels; (iii) investigate the causes of recent flooding and its effects on people, property and the land. This talk will focus on case studies within the islands of Ireland and Great Britian.
You can check out one of Mr McCloy's recent projects - Natural Flood Management for the Inishowen River Trust at: https://www.youtube.com/watch?v=0fezZkv9Pfg
Teachers and their students are most welcome to join us for the live stream.
To join us, school pupils and their teachers are asked to please register for each talk using their institutional email address (e.g. @ c2k.net ) and Eventbrite. Registration will close 2 days before the event. 1 day before the event, a link to Zoom will be emailed to those registered with institutional email addresses. Please check your spam folder on the day of the talk. We can only accept registrations from institutional addresses.
NOTE - by registering for this talk, you are giving the Geographical Association (Belfast Branch) and Queen's University Belfast (Geography) permission to retain a record of your name, email address and institutional affiliation. You are also giving permission to the GA and QUB to use this email address to send you information about the Geographical Association and Geography @ Queen's. If you do not want to receive these emails, you can opt out by emailing Dr Niall Majury at n.majury@qub.ac.uk.