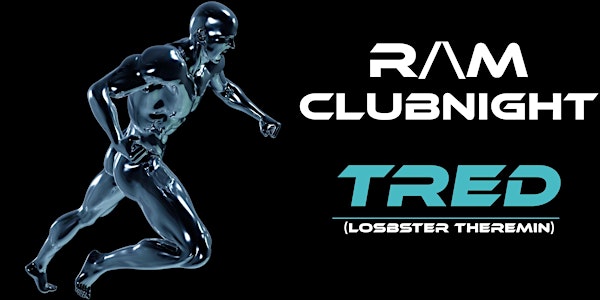 R/\M with TRED
R/\M with TRED (Lobster Thermin) - ALL NIGHT LONG
When and where
Location
Tramline 21 D'Olier Street D02 XY31 Dublin 2 Ireland
About this event
R/\M with TRED (Lobster Theremin)
Holding down a residency with our favourite Munich Queer collective, Bottom Topixxx, Tred guarantees to move you physically and emotionally ALL NIGHT LONG ! !
This is the first of our monthly queer clubnights ❤️ ❤️ ❤️ ❤️
TRED
Materialising in the unruly pockets of Australia's warehouse rave scene, Tred now resides deep in Neukölln, Berlin, where he has sharpened a focus on his own narrative of modern club culture, identity and high powered techno weapons.
Cheeky, uncompromising and driven by an unrelenting tempo are common traits of a Tred set. These sonic narratives of his exhibit restless energy that show little regard for genre definitions blending any style that he is entertained by. It's rapid body music with an emotive tinge, all mixed with a flair that celebrates classic rave nostalgia, tribal groove and contemporary dance-floor burners. This no bullshit approach has drawn the attention of the provocative Munich based queer collective Bottom Topixxx where he takes up residency.
A similar style emerges when you look into the growing back catalogue of Tred's studio productions. Having had selected works pressed across imprints such as Lobster Theremin, 1Ø PILLS MATE, E-Missions, and Amniote Editions, what becomes obvious is his precise ability to capture the energy of many influences.