Robert Boyle Winter School

Friday, 7 December 2018 from 10:00 to 16:00 (GMT)
Event Details
The Robert Boyle Winter School 2018
Dr Steevens' Hospital, Dublin
Friday 7th December
A joint initiative of
the Robert Boyle Summer School and the Edward Worth Library
Supported by Science Foundation Ireland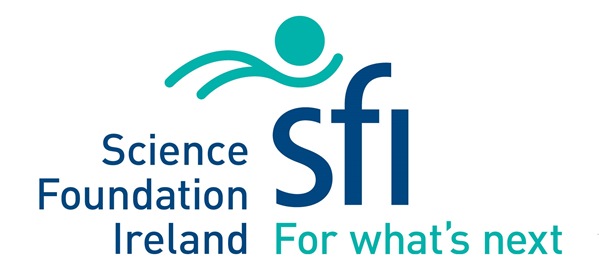 The popular Robert Boyle Summer School has been running since 2012 at Boyle's birthplace, Lismore Co Waterford. The first Robert Boyle Winter School, a one day meeting, will take place in Dublin this year. The purpose is to celebrate Boyle's life and legacy and to promote Ireland's scientific heritage. Admission is free but places are limited so booking is necessary on eventbrite. The event is co-presented by the Worth Library and the Robert Boyle Summer School.
Programme
9:45am: Registration
10.15 am-11.00 am:
Professor Michael Hunter (Professor emeritus, Birkbeck College, London): 
'Robert Boyle: A Complicated Man'.
11.00 am-11.30 am: Coffee break
11.30am-12.15pm:
Professor Luke Gibbons (Professor of Irish Literary and Cultural Studies Maynooth University):
'The Politics of Things: Robert Boyle and Contemporary Debates in Philosophy and Social Theory.'
 12.15pm-1.00pm:
Professor Anna Marie Roos (University of Lincoln): 
'Robert Boyle and Pre-Newtonian ideas about Colour.'
1:00pm-2.15pm: Lunch
2.15pm-3.00pm:
Dr Cordula Weiss, Paul Nugent, Eoin Gill, Dr Sheila Donegan:
'Light, Colour and Cold: recreation of some of Boyle's Experiments.'
 3.00 pm
Panel Discussion
4.00 pm Close of proceedings and optional tour of the Edward Worth Library
Robert Boyle: A Complicated Man
Prof Michael Hunter
Traditionally, Robert Boyle has been seen not only as a great experimenter and a prolific author, but above all as a great and good man. Such a view of him was influentially purveyed by his 18th-century biographer, Thomas Birch, and it remains surprisingly prevalent, even in constructionist accounts of Boyle such as Steven Shapin and Simon Schaffer's Leviathan and the Air-pump (1985), which sees as contingent and manipulative the very facets of Boyle that had traditionally been seen as self-evident, almost natural. In fact, close examination of the immense Boyle archive reveals a more complex picture -- of a man with a tortured religious life, riven by religious doubt and convoluted in his dealings with the wider world. This will be expounded in this talk, which will reach the conclusion that in many ways the querulous figure thus revealed makes better sense of Boyle's role as an innovative experimenter.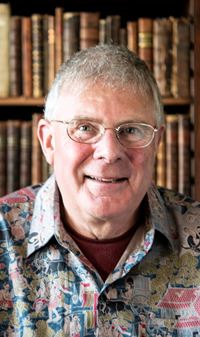 Michael Hunter is Emeritus Professor of History at Birkbeck College, University of London, and a Fellow of the British Academy. For many years his chief preoccupation was Robert Boyle: he is the principal editor of Boyle's 'Works' (with Edward B. Davis, 14 volumes, 1999-2000), 'Correspondence' (with Antonio Clerucuzio and Lawrence M. Principe, 6 vols., 2001) and workdiaries (with Charles Littleton, available online). He is also the author of 'Boyle: Between God and Science' (2009), which won both the Samuel Pepys Award and the Roy G. Neville Prize in 2011, and of 'Boyle Studies: Aspects of the Life and Thought of Robert Boyle' (2015). His numerous other books deal with various aspects of seventeenth-century intellectual history, including the early Royal Society and its milieu. His latest book, 'The Decline of Magic: Intellectual Change in Britain in the Early Enlightenment', will be published by Yale University Press early in 2020.
Robert Boyle and Pre-Newtonian ideas about Colour
Prof Anna Marie Roos
The philosophy and science of colour in the Enlightenment is usually characterised by the triumph of the Newtonian model of the visible spectrum over other rival theories. This talk problematises this account, showing that a variety of theories of colour, including those of Robert Boyle, were debated from 1600 to 1800, even after Newton published his Opticks in 1704. We will explore how colour was a source of fascination for Boyle and his contemporaries.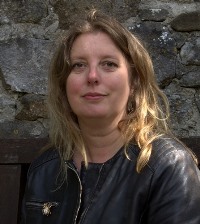 Biography: Anna Marie Roos is a Professor of the History of Science and Medicine at the University of Lincoln. She studies the early Royal Society, as well as natural history, chemistry, and medicine in the seventeenth and eighteenth centuries, and publishes not only as a professional historian but also as an advisor to taxonomists. Her scientific and historical work has been featured in Nature, Nature News, Wellcome History, and the Guardian, and has recently received the John Thackray Medal from the Society of the History of Natural History (Natural History Museum, London).
The Politics of Things: Robert Boyle and Contemporary Debates in Philosophy and Social Theory.
Professor Luke Gibbons
This talk will look at how Robert Boyle's contributions to the foundations of science as a discipline have featured prominently in contemporary critical debates in the new science studies, and in the philosophy and history of science. Thinkers like Bruno Latour, Thomas S. Kuhn, Steven Shapin and Simon Schaffer, and others will be examined to throw light on the social constitution of scientific thought and research, allowing us to re-imagine the relations between society and nature in an age of the 'Anthropocene' and environmental crisis.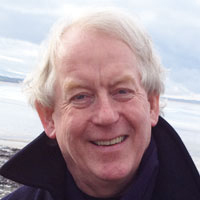 Luke Gibbons has taught as Professor of Irish Studies at Maynooth University, and at the University of Notre Dame, U.S.A. His recent publications include Joyce's Ghosts: Ireland, Modernism and Memory (University of Chicago Press, 2015); Charles O'Conor: His Life and Works, co-edited with Kieran O'Conor (Four Courts Press, 2015); and Limits of the Visible: Representing the Great Hunger(University of Quinnipiac/Cork University, 2014).
Light, Colour and Cold: recreation of Boyle's Experiments
Dr Cordula Weiss, Paul Nugent, Eoin Gill, Dr Sheila Donegan
Boyle was the great champion of the new experimental philosophy. This session will recreate some of Boyle's key experiments from Experiments and Considerations Touching Colours (1664) and New Experiments and Observations Touching Cold (1665). The demonstrations will be placed in the context of the understanding of the time and their significance for the evolution of science.
Sheila, Eoin and Cordula work with Calmast the STEM Hub for the South East of Ireland based in Waterford Institute of Technology where they manage a large programme of science promotion and communication. Paul is a physics teacher based in Dublin and the Institute of Physics Teacher Coordinator for the Republic of Ireland and one of the leads in the very popular Physics Busking initiative. All four are part of the organising committee of the Robert Boyle School. come together to recreate Boyle's own experiments
When & Where

Dr. Steevens' Hospital
Steeven's Lane
D08 W2A8 Dublin 8
Ireland


Friday, 7 December 2018 from 10:00 to 16:00 (GMT)
Add to my calendar
Organiser
The Robert Boyle Winter School is a partnership between The Worth Library and the Robert Boyle Summer School which is organised by Calmast science outreach centre at Waterford Institute of Technology and the Lismore Heritage Centre with the Robert Boyle Foundation and iSCAN the Irish Science Centres and Awareness Network.