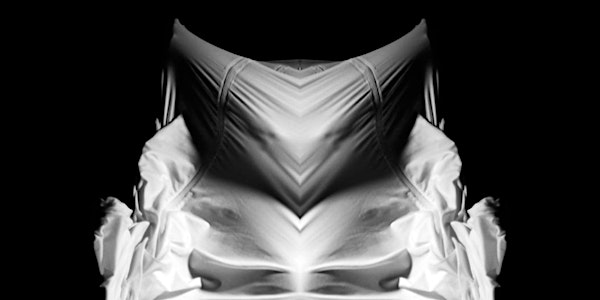 Rocío Romero Grau — Interregnum. The Performance
Rocío Romero Grau — Interregnum. The Performance
When and where
Location
Pallas Projects/Studios 115–117 The Coombe Cnr The Coombe & St. Lukes Ave Dublin Ireland
Refund Policy
Contact the organiser to request a refund.
About this event
Interregnum: Artist performance, followed by an open conversation with the audience.
_______________
Climate change, digital technological revolution, pandemics, decolonization, gender fluidity, infodemics, (nuclear) wars or the challenge to the patriarchal system, are some of the contemporary challenges that have become part of our daily vocabulary. Uncertainty lingers, the anthropocene in question, while high consumerism confidently strives blind to its reality. From personal to collective bodies, there is the emergency of new strategies for survival and social integration. But, are we ready to engage in a process of transformation? What are the options? How do we do it? How change is experienced?
As part of 'Artist Initiated Projects', Pallas Projects/Studios is presenting on the 13th of October, the transmedia installation Interregnum by the artist Rocío Romero Grau. Influenced by Bauman's conceptualization of a 'Liquid Modernity', Rocío interrogates our present as a liminal space, an Interregnum between an unreliable past and an uncertain future. This liminal space has been mostly shown as an empty-desolated non-place but it could potentially be a vivid space of collision and chaos; the battlefield where the antagonistic meet. Within this space the possibility of a 'new original' is created.
_______________
Biography
Rocío Romero Grau is a Catalan artist currently established in Galway (Ireland). She studied Contemporary Art in ATU (Galway). She develops interactive and immersive installations influenced by philosophical and sociological research. As a musician and visual artist, she has produced and collaborated in different projects, always interested in the cohesion of disciplines and artistic backgrounds: interactive installations, musical composition, theatre or visuals. As a pianist, singer and composer, Rocío has released different albums exploring different styles like punk, progressive rock, and traditional music, jazz or experimental. In the performance world she has experience in clown, cabaret, street theatre and Theatre of the Oppressed.
Exhibition information here: pallasprojects.org/project/rocio-romero-grau-interregnum