Description
We are hosting our wedding fair evening at Rock Farm Slane on Thursday 29.06.2017 from 5pm
*Pre-booking for this couples-only event is essential as we only have a limited number of spaces*
We will be showing people around in groups in half hour slots from 5pm. If you would like to meet with one of our wedding coordinators and discuss your ideas please book your free consultation here.
Please also select a suitable time for your viewing and we will confirm available times with you or click here for more information.
If you haven't seen us before, Take a peek at our video to see what Rock Farm has to offer or visit www.rockfarmslane.ie for more information
What's on offer
This will give couples the opportunity to see what Rock Farm has to offer for weddings. We have a unique wedding venue which gives couples the opportunity to create their own bespoke wedding. Simply decide on venue setting, menu, theme and size of wedding and we can prepare a costing to suit your budget.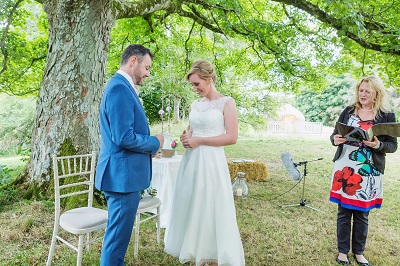 On the weekend of the wedding fair we will be showing our brand-new wedding venue the Hay Barn which is under development and will open this year. As well as showcasing the Hay Barn we will also be showing our eco guest lodge the Lime House which can hold up to 70, we can also accommodate large wedding parties in a marquee to the front of the Lime House. Faoi na Realtai will be here on the day with their beautiful tipi tent set up on the glamp site with Slane Castle as a backdrop.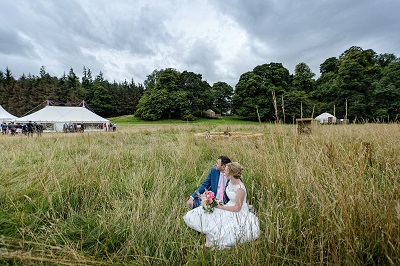 If you are looking for a real festival feel for your wedding, then you can have a marquee on the glamp site with the yurts in the background and a view of Slane Castle to the front of the marquee. This is a very magical setting and gives a laid-back festival feel. Another option for a glamp site is our event tent in front of the Shack with straw bales and a pig on a spit nearby, then the party can continue to the Hay Barn for dancing and music or a trad session around the campfire which is another popular option. Rock Farm is also an organic farm and we can provide a pig on spit with salads and veg from out polytunnels. We also have a cut flower garden and we can provide flowers for your wedding.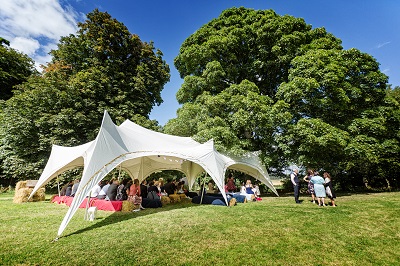 We have a choice of accommodation for wedding guests to stay in. They can enjoy a back to nature setting by staying on the glamp site or they can stay in our new eco guest lodge the Lime House. There will be an opportunity during the show around to view the different types of accommodation. For the couple, we recommend the Swallow's Nest which is set out on its own and has views of the natural swimming pool.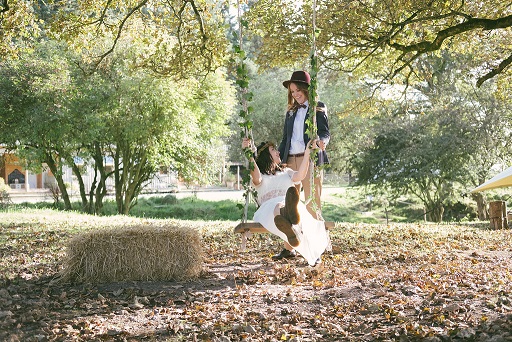 The beauty of our two-day wedding is there no rushing off the next day and you get the chance to relax and spend time with family and friends before they leave. There a number of different catering options available for day after wedding events including a BBQ or cooking pizzas in the clay pizza oven. There also lots of onsite activities to keep your wedding guests busy, why not organise a kayaking trip down the River Boyne or tree climbing.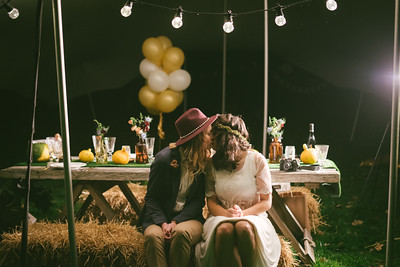 ---