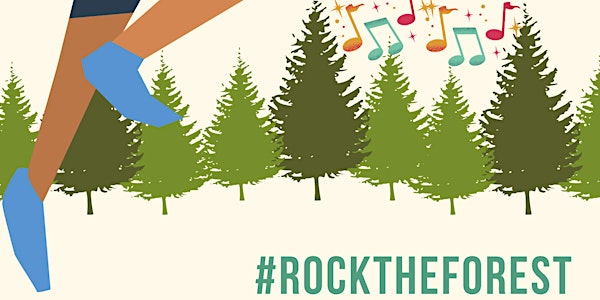 Rock the Forest - 5k Musical Fun Run/ Walk
Help raise funds for Mayo/ Roscommon Hopsice as we #RocktheForest with a 5k fun run through the beautiful surrounds of Cloonfad Scenic Walks
About this event
Ready to #RocktheForest?
This Saturday 14th May 2022 10:45am sharp start time:
Join us for a musical journey through the Cloonfad Scenic Walks, as we rock out while the sun's out (we hope!!!!!!). Rocker fancy dress encouraged!!
The 5km Fun Run / Walk will begin and end at the Scenic Walks Cafe. Signage and volunteers will guide the way.
Parking is limited, so we advise carsharing / walking to start point if possible, and al
All under 16s must be accompanied by an adult. Any ticket purchases for Under 16s without an accompanying adult ticket will be refunded.
This event is organised by the Geraghty Family, Cloonfad in memory of their late father Gerry Geraghty, who passed away in 2019. They were greatly assisted by the amazing people and services of the Mayo/ Roscommon Hospice at the time and for the third year running, are marking the occassion of his anniversary by raising money for this great cause. Dad loved to rock out, and we hope you will too!
SAFETY
Under 16s must be accompanied by an adult
Please wear appropriate clothing for the predicted weather; including sunscreen
Risk of loose skree on the route, please wear appropriate footwear, trainers, hiking shoes etc. No pumps, heels or cleats allowed
Water will provided along the route, as well as at the finish line. However, we strongly recommend being fully hydrated and fuelled before starting the event
Please follow the advice of volunteers and signage along the route, do not veer off the route
First aid will be provided, please highlight any ailments to a volunteer or first aider
All those who participate in the event must finish the event, for safety purposes, please do not exit the route before the finish line
No bicycles or scooters are allowed participate due to insurance purposes, this will be strongly enforced.
Please do not litter the course, or the scenic walks café, please dispose of rubbish in bins or take home.
All participants are expected to have finished the route at 12:30p.m., event organisers will not be responsible for any injuries or accidents that occur along the route after this time.
PARKING
Starting point and finish point will be at the Scenic Walks Café
Parking will be limited, so highly encourage car sharing
You will be guided to the parking lots by volunteers, please follow instruction
Cars will not be permitted along the route, and access to parking along the route will be closed by 10am for race start at 10:45am
Parking will be based on a first come, first serve basis, filling parking from the Café first, then filtering down the mountain
There will be a one way exit strategy for cars following the event, please follow this instruction
Please maintain a slow speed to ensure the safety of all.
Please ensure enough time to reach the Café before the event start time at 10:45
Day of event
Please arrive by 10:30am for a pre-race briefing, highlighting hazards and the route
A guided warm up will be held at 10:35am if you wish to participate
Fun-Run starts at 10:45am
Limited water will be provided at 3.5km, and at the finish line, free of charge
The scenic walks café will be offering teas, coffees and snacks, at a charge
Limited fruit and biscuits will be provided at the event
Music will be provided on the day, both along the route and at the finish line (weather permitting, live music)
The fun-run event will be finished at 12:30pm, all participants are expected to have crossed the finish line by then.
Volunteers will be available along the route, at every 0.5km.
Please take photos and videos and share online using the hashtag #RockTheForest