Rockabill Offroad Racing Open Grasstrack Championship 2022
Rockabill Off-Road Open Grasstrack Championship 2022 - Round 3
When and where
Location
Reynoldstown Animal Farm Naul Road Naul Ireland
About this event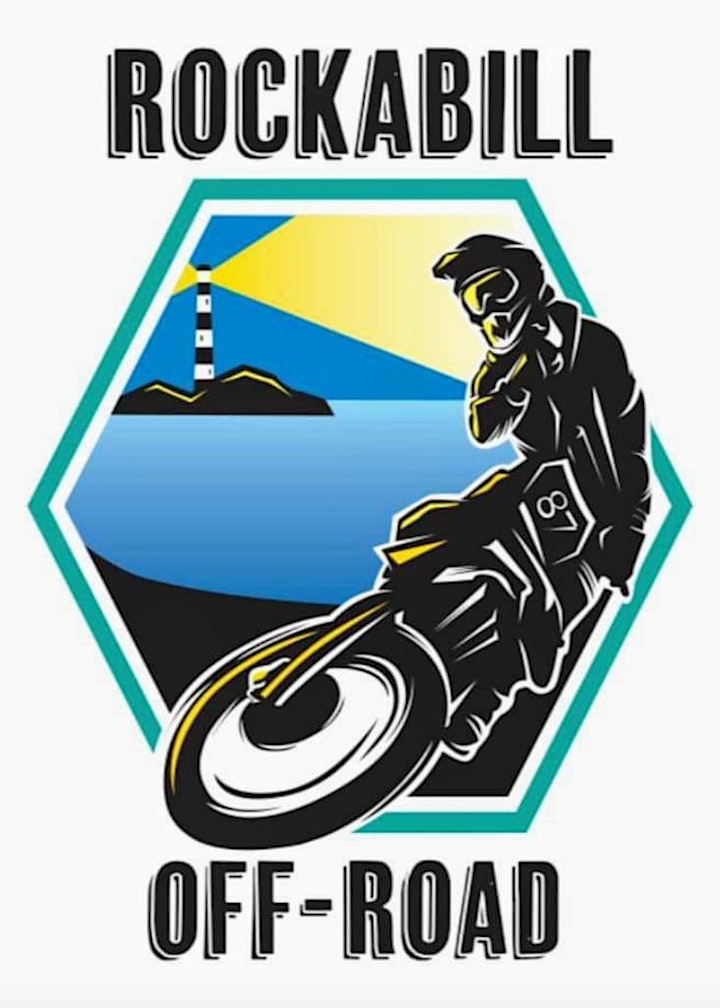 Open Grasstrack Championship 2022:
Rockabill Offroad Racing is holding Round 3 of its Open Grasstrack Championship. This is a 5 round championship.
Round 1 - 3rd April 2022 ☑️
Round 2 - 24th April 2022 ☑️
Round 3 - 29th May 2022
Round 4 - 25th September 2022
Round 5 - 9th October 2022
The best 4 results out of the 5 rounds will count towards the final championship score.
Leg 3 of Round 1 Championship:
Grades: 85 B/W and 125 Youth
All riders from these grades that participated in Round 1 (leg 1 and leg 2) will have the opportunity to complete Round 1 on 29th May 2022.
These grades will race immediately after practice.
Track Location:
Reynoldstown Animal Farm, Naul Road (R122), Co. Dublin
https://bit.ly/Road2Track
Co-ordinates:
53°35'45.3"N 6°15'46.8"W
Grades:
ADULT GRADES: Grade A, Grade BMX1, Grade BMX2 , Grade C MX1, Grade C MX2*, Grade D**, EVO and Over 35's
YOUTH GRADES: Auto, 65's, 85 Big Wheel, 85 Small Wheel, 125 Youth, 250 Youth
Please note the following information:
Grade B and C riders
• BMX1 and CMX1 – 250 two-stroke to 450 four-stroke engine
• BMX 2 and CMX2 – 125 two-stroke to 250 four-stroke engine
*Dual licence
A youth with an annual dual licence is permitted to race in Grade CMX2 category at this event. With a dual licence, a youth rider can purchase a youth grade entry (€25) and the extra grade entry (€10) - total cost €35. Don't forget to specify CMX2 on the extra grade ticket.
**Grade D riders
Grade D riders are novice riders (previously Clubman grade)
Entry Fee
€40 per adult entry
€25 per youth entry
€15 for auto riders
€10 for an extra grade entry
€10 for a One Day Licence
* Only MCI and MRA licences will be accepted
* There will be three races/legs for every grade.
* Toilets and catering will be provided on the day
* Extra Grade (Adult riders only) - If you want to enter a second grade, select a ticket for your grade and select an extra grade entry.
Example:
John wants to ride in Grade A and Evo's. He will purchase an adult ticket €40 and an extra grade ticket €10 to race in both grades. If John does not have a MCI or MRA annual licence, he will also need to purchase a One Day Licence for €10. The total purchase of his order will be €60 plus fees.
John's friend Mary has an annual licence and she wants to ride in BMX2 and Over 35's. She will purchase an adult entry and an extra grade entry. The total purchase of her order will be €50 plus fees.
Sign-On and scrutiny: 8:30 am
• Sign-on is required for all registered riders
• Please bring your bike and helmet for scrutiny before sign-on
Riders Briefing: 10:45am
Practice Starts: 11:00am
Contact information:
Rockabill Off-Road Racing
e-mail: rockabilloffroadracing@gmail.com
Facebook: https://www.facebook.com/Rockabill-Off-Road