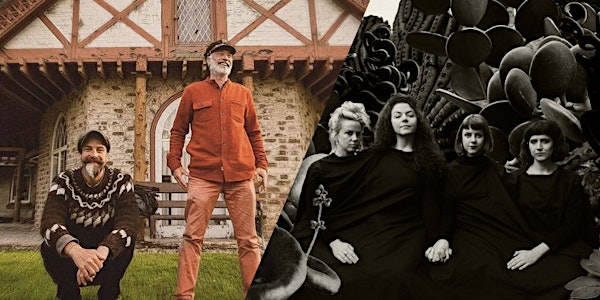 Rónán Ó Snodaigh [Indistinct Chatter] & Landless
nonfaction presents Rónán Ó Snodaigh featuring [Indistinct Chatter] and Landless in Balloonagh Church, Tralee
When and where
Location
Balloonagh Convent Balloonagh Church Caherslee Tralee Ireland
Refund Policy
Contact the organizer to request a refund.
About this event
In what promises to be another unique event we are delighted to present Kíla frontman Rónán Ó Snodaigh's latest collaboration with [Indistinct Chatter] (aka Myles O'Reilly) along with traditional vocal quartet Landless live in the wonderful surrounds of Balloonagh Church, Tralee.
Landless
Landless are Ruth Clinton, Meabh Meir, Sinead Lynch and Lily Power. They sing unaccompanied traditional songs from Irish, Scottish, English and American traditions in close four-part harmony. Their repertoire features songs of love, death and lamentation, as well as work songs, shape-note hymns and more recently penned folk songs. Landless have performed in a variety of settings, both in Ireland and abroad, and are closely involved with traditional singing sessions in Dublin and Belfast. Landless released their debut album Bleaching Bones in March 2018. Recorded by John 'Spud' Murphy (Lankum/Katie Kim) of Guerrilla Studios in a series of reverb-heavy historic churches across Ireland (and the occasional underground tunnel), Bleaching Bones is an immaculately performed and deeply moving record. With only the natural room sound as accompaniment, Landless, with the help of producer/engineer/mixer Murphy, have created a timeless folk classic.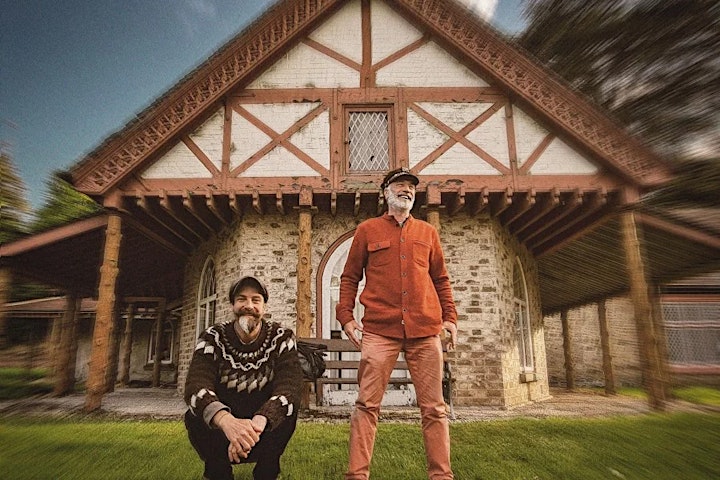 Rónán Ó Snodaigh Feat. [Indistinct Chatter]
In a spur of the moment decision informed by another valuable lesson learned in lockdown, that isolation and a generosity of time can do much to fuel the creative mind, Rónán Ó Snodaigh and Myles O'Reilly filled a car with musical instruments and decamped to a remote cottage in Maynooth.Bringing with him a canon of new lyrics, inspired by deep and new found connections with time, place, family, friends and… gratitude, Rónán found a nest in O'Reilly's minimal ambient textures, to lay some musical ideas. In the ethereal sound grown to characterise Myles ambient music moniker [Indistinct Chatter], songs were hatched.
COVID Restrictions
In line with current public health guidelines this is a fully ticketed event, all attendees over 18 years of age must provide either proof of full vaccination or that they have recovered from COVID-19 in the past six months. Young people under the age of 18, accompanied by adults, are not required to show proof of vaccination or recovery. You may be asked to show a photo ID.
In line with current Government guidelines, we ask that patrons practice social distancing and wear a face covering when not seated for performances.
GRMA
This event is supported by Kerry County Council through their Arts Act Grant and Community Support Fund.