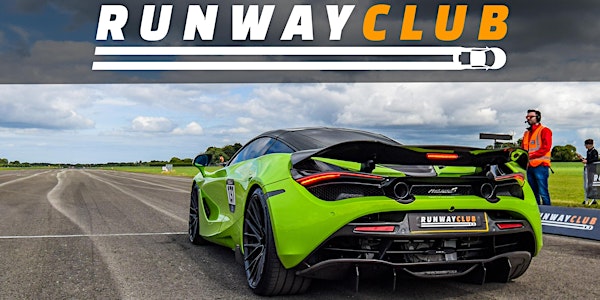 RunwayClub Ireland 1/2 Mile Ballykelly - July 2nd
Location
Ballykelly
Ballykelly Airfield
Ballykelly
BT49
United Kingdom
The first RunwayClub event of 2022 will be at Ballykelly Airfield, Derry and it promises to get the adrenaline pumping for petrolheads!
About this event
This event will be half mile distance with top speed recorded, over 100 of Ireland's fastest cars of different BHP divided into 3 sub-categories. Promising to be an action packed day with Super, Sports, Japanese, American and more performance cars battling it out over three categories for the fastest times of the day!
There are limited tickets available, so book today to avoid disappointment!
We also have some fantastic pizza and burgers available on site so come hungry!
Note; Due to insurance purposes we are unable to provide admission for under 12's