An on-farm event demonstrating rush control methods that benefit both the farm business and the environment.
About this event
Source to Tap is holding a Rush Control Demonstration Event on a farm near Killeter, Castlederg in County Tyrone. Farmers and landowners are invited to come and see how different rush control methods work. We'll also be able to show you just how effective weed-wiping is at controlling rushes, with a pre-treated area on site. Experts from CAFRE and Teagasc will be on hand to answer any questions.
Demonstrations will be conducted in groups of no more than 20 at three set times (11:00am, 1:30pm and 3:30pm) to ensure social distancing is possible and the tour will last approximately an hour and a half.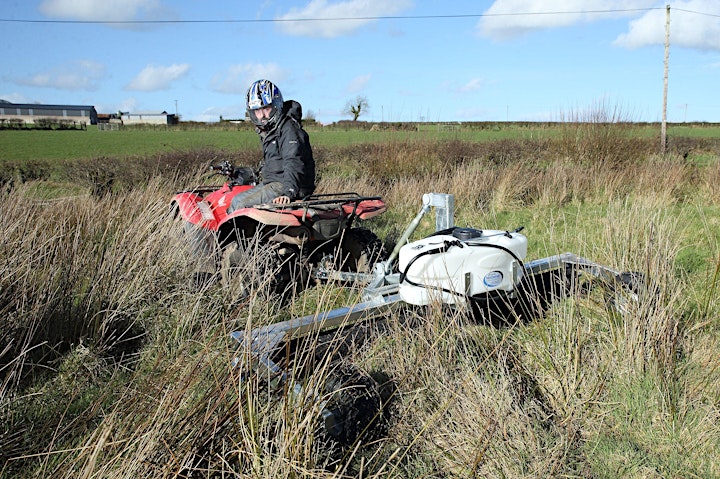 Background
Weed wiping is a technique for herbicide application to rushes that involves topping them and then wiping the regrowth with a glyphosate-based herbicide. There are numerous benefits to weed wiping for the farm business :
It can be more effective than the traditional approach of boom spraying with MCPA.
It requires much less costly herbicide, so saves the farm business money.
It causes less damage to waterlogged fields, because the weed wiping is carried out using a quad bike rather than a tractor.
In recent years MCPA has been found to exceed the drinking water limits in many rivers across the island of Ireland that are a source of drinking water supply. MCPA is very soluble in water and has a long half-life, meaning it breaks down slowly and is present in surface and ground-water long after it is first applied on the land. It only takes tiny amounts of MCPA to exceed the EU Drinking Water Standard of 0.1 micrograms per litre but it is very costly to remove during water treatment. Glyphosate has a much shorter half life so has less impact on water quality. Moreover, because it is applied directly to the rushes, there is a lower chance that the herbicide will escape to a waterway.
Switching to weed wiping can benefit your farm, protect water quality and ensure a healthy freshwater habitat.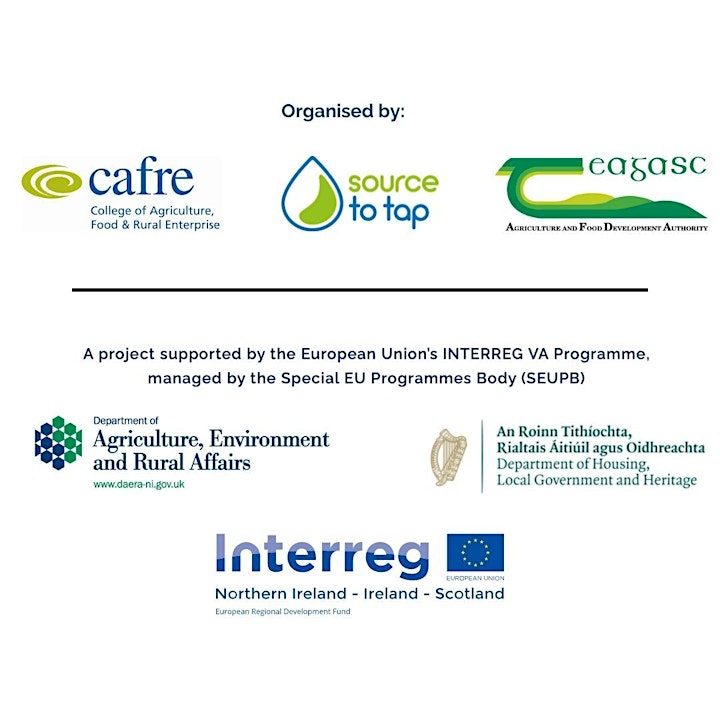 Organiser of Rush Control Demonstration Event
Source to Tap is an innovative and exciting cross-border partnership project. It focuses on the River Erne and the River Derg catchments which cross the border between Ireland and Northern Ireland. It aims to develop sustainable, catchment-scale solutions for the protection of rivers and lakes, which are the main sources of our shared drinking water.
The 'Source to Tap' project is supported by the European Union's INTERREG VA Programme, managed by the Special EU Programmes Body (SEUPB).