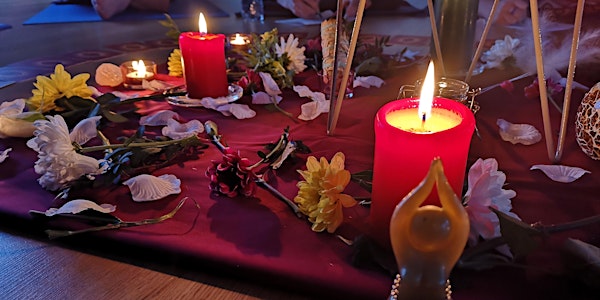 Sacred Sisters Moon Gathering
Join us under the New Moon to reconnect with and remember your inner wise woman and receive the Rites of the Crone.
Refund Policy
Contact the organiser to request a refund.
About this event
🌺🌺The Crone 🌺🌺
Somewhere along the way we started to tune out of our inner wisdom and intuition, we started to discount and discredit the experience and advice of our elders who for thousands of years before we honoured and revered.
As we begin to settle into winter, we remember the Crone or the Cailleach.
No, she is not some scary old warty witch as depicted in movies and Hollywood Halloween. She is the wise and formidable elder who is so innately in tune with everything and everyone around her.
She has lots of advice and experience to share and will do so directly, not wasting time fluffing anything up.
She is the compassionate healer within us, the wisdom, the intuition, the inner guide and strength we so often search for outside of ourselves.
Regardless of age we can connect with our inner Cailleach. She reminds us that the dark or the shadows are not something to fear and she teaches us to grow gracefully and embrace all of our innate feminine qualities.
I invite you to join us under the darkness of the November New Moon to reconnect with your inner crone and allow me to share the Crone Rites with you.
A beautiful evening of connection, ceremony, insight and reflection awaits you.
Location - Dublin 15 - address sent on purchase of ticket.
Investment - €25.00
Time 7.30 - 9.30