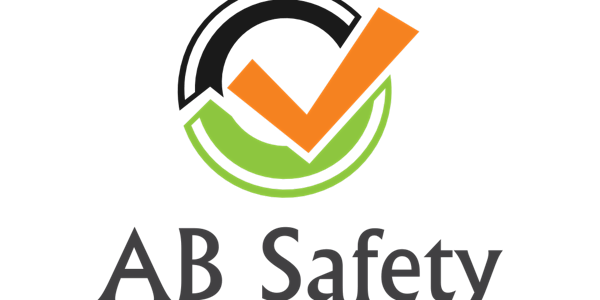 SafePass Training Course Dundalk - 14th January 2023 -€155 1 Places Left!
SafePass Training Course - Fairways Hotel, Dundalk A91 E6KC Saturday 14th January Call now on 083-3843385 for more details
When and where
Location
Fairways Hotel, Dublin Road, Haggardstown, Dundalk A91 E6KC Dublin Road Haggardstown Dundalk Ireland
About this event
Safe Pass Training Dundalk
Health & Safety Awareness Training
Pay Online to secure you place
Passport Photos are also available on the day €5
Requirements on the Day
Passport Photo x 2
Irish PPS Number (If NO Irish PPS Number contact us before booking on 083-3843385)
Photo ID (Passport, Driving License)
Must have a good understanding of English
Minimum age to sit SafePass is 16 years old
Payment prior to the day
This course is delivered in English, a good understanding of English is required to participate. A written exam will be given at the end of the day, to pass the course, participation must pass the course. The instructor may assess the participants level of English through verbal and written communication and could refuse entry if the person attending does not demonstrate sufficient understanding of English.
Safe Pass training is a legal requirement. It is required for all construction related front line employees under the Irish Construction Regulations, for instance. All our instructors are highly experienced and are on the SOLAS approved list for many years.
One Day Safe Pass Course
Aim of the Course
Raise the standard of safety awareness in the Construction Industry
Ensure that all site personnel undergo basic health and safety awareness training with the view to making a positive contribution to the prevention of accidents and avoidance of health hazards.
Maintain a register of personnel who have received such training.
To provide all participants with a SOLAS Safe Pass registration card which will indicate that the holder has attended and successfully completed a formal course in health and safety awareness.
Course Content
Module 1:
Site Safety and the Construction Worker
Introduction to Site Safety
Legislation and Site Safety
Site Accident Reporting
Module 2:
Introduction to Risk Assessment
Introduction to Risk Assessment
Module 3:
Implementing Risk Assessment
Risk Assessment for Heights
Risk Assessment for Excavations
Risk Assessment for Electricity
Module 4:
General Site Safety
Site Safety and Construction Equipment
Site Safety and Construction Vehicles
Module 5:
Personal Safety
Personal Protective Equipment
Noise and Vibration
Manual Handling
Personal Health and Welfare
Event Cancellations
Please note to run this course we must have a minimum of 8 learners, we make every effort to ensure we have 8 learners to run the course, but from time to time learners cancel on the day, if we have to cancel the course we will either refund you the deposit or reschedule you a place on another course.
Cancelling your booking
The €50 online deposit is non-refundable if the attendee does not turn up for the course or cancels their place prior to the course.
If the course is cancelled or postponed by AB Safety the €50 deposit will be refunded or we will reschedule you a place on another course.
Full payment must be paid to AB Safety 3 days prior to the event or your place will be offered to someone else and you will loose your deposit.
If you have paid the full amount €165 you must notify us you are cancelling your place at least 48 hours in advance of the course start time, otherwise the course fee will not be refunded.
Payments
Full payment must be paid to AB Safety 3 days prior to the event or your place will be offered to someone else and your deposit will not be refunded.
If you have any queries, please contact us on 083-3843385
Minimum places to run the course: 8
Maximum places to run the course : 10