Ribbadsella Marathon Ranking Race Saturday 21st of August 2021 Venue:- Salmon Leap Canoe Club, Leixlip, Co. Kildare, W23 W32H
About this event
Salmon Leap Canoe Club
Ribbadsella Marathon Ranking Race
Saturday 21st of August 2021
Venue:- Salmon Leap Canoe Club, Leixlip, Co. Kildare, W23 W32H
Online Entry:- Senior €20, Junior/Unwaged €10,
Family €45 (2 Adults & 2 Juniors), K2/T2 €30/€20.
(€10 for Newcomers for first 2 races)
€5.00 extra for on the day entry.
Last Entry: 11:30 – Novice Race 12:00 - First Start 12:30
Neither the Organisers nor CI accept responsibility for any damage or loss.
Guidance in relation to Covid-19 and Safety Rules which has been provided by Government and Dept of Health supported by Sport Ireland and Canoeing Ireland apply.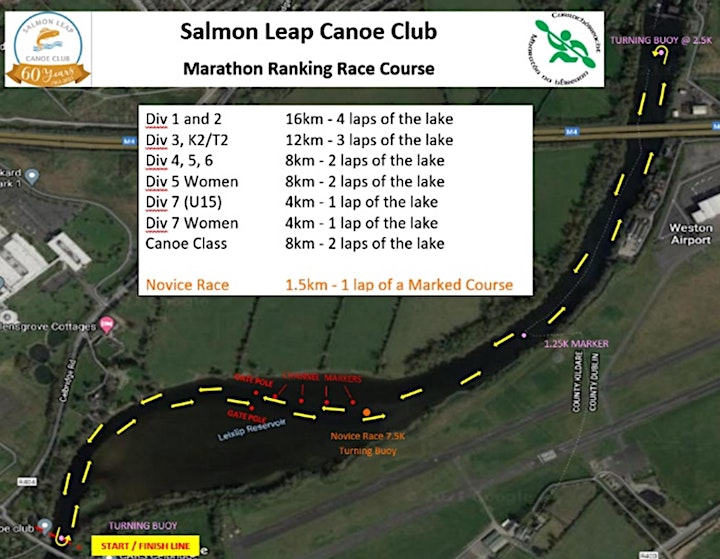 Organiser of Salmon Leap Canoe Club Ribbadsella Marathon Ranking Race