Salon Nights at the Studio dlr LexIcon: The Penny Dreadful with John Keatin...
Description
Salon Nights at the Studio is a brand new monthly series for writers and readers, focused on the world of Ireland's 'little magazines'. The Pale Project is an initiative of Selina Guinness, dlr County Council writer-in-residence. Selina will be your host for the night. The editor of the publication featured on the night will present their view of the literary scene, and introduce two contributing writers to read from their work. The panel will then discuss what kind of writing makes them tick. Salon Nights offer a convivial mix of interview, banter, short readings and discussion, providing a taste of the freshest literary talents, and a rare insight into how writers are formed. Audience and participants are invited to continue the salon at a local venue after the event.
---
Salon Night at the Stuido presents: The Penny Dreadful
with John Keating and Marc O'Connell


Studio (beside the Café), Ground Floor, dlr LexIcon
8.00pm Wednesday March 2
The Penny Dreadful is a biannual, literary magazine, based in Cork, publishing poetry, fiction and reviews. It recently launched its own imprint, The Dreadful Press, and hosts The Penny Dreadful Novella Prize each summer.
Editors:
John Keating is a co-founder/co-editor of The Penny Dreadful. He is currently studying linguistics and terrorism in Spain
Marc O'Connell is an editor and an occasionally publishing short-story writer from Cork. He is co-founder, co-editor and publisher of The Penny Dreadful literary magazine and its attached imprint The Dreadful Press.


Contributing writers on the night will be: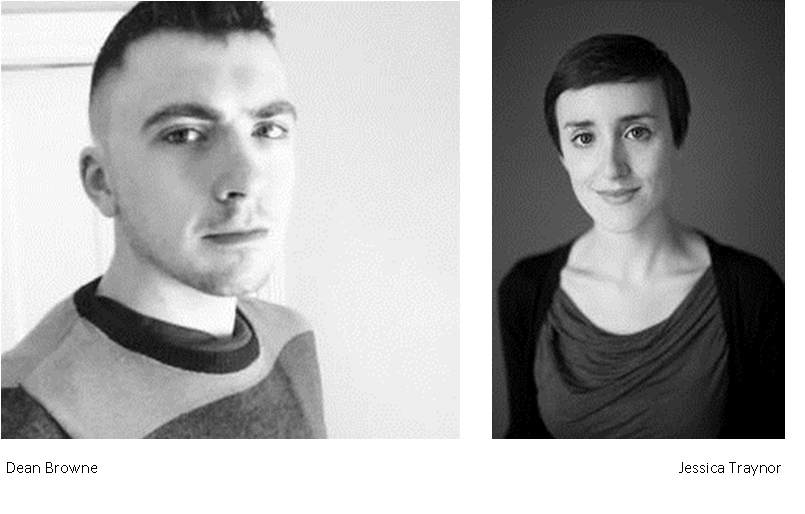 Dean Browne was born in 1994. He won the 2011 Cuisle National Poetry Competition as a secondary student, and since then poems have appeared in The Shop, The Penny Dreadful, Poetry (Chicago), Southword, and elsewhere. He has delivered a number of public readings including the Cork Spring Poetry Festival (now Cork International Poetry Festival) and The Winter Warmer, 2015. He lives in Cork where he studies at UCC.
Jessica Traynor is a poet. Her first collection, Liffey Swim (Dedalus Press), was shortlisted for the Strong/Shine Award. Poems have appeared in Hallelujah for Fifty Foot Women (Bloodaxe) If Ever You Go (Dedalus Press) Agenda, Poetry Ireland Review, The Penny Dreadful, The Stony Thursday Book, Abridged, The Irish Times and The Stinging Fly.
In 2015, Jessica was commissioned by the Irish Writers Centre and Ireland 2016 as part of 'A Poet's Rising'. She was runner up in the 2015 Troubadour International Poetry Prize and was 2014 recipient of the Ireland Chair of Poetry Bursary. She works as Literary Manager of the Abbey Theatre.