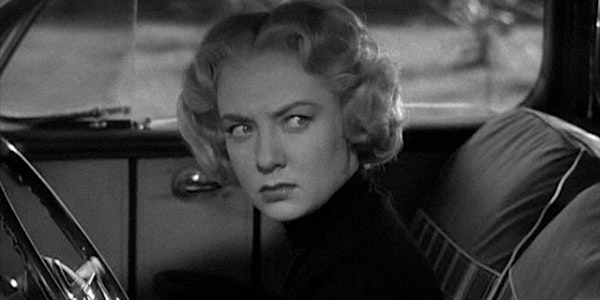 Sass Mouth Dames Film Club Series 16
Join Megan McGurk for a new woman's picture each Thursday in November
When and where
Location
Brooks Hotel Cinema Brooks Hotel 59 Drury Street D02 C521 Dublin 2 Ireland
Refund Policy
Contact the organiser to request a refund.
About this event
Primrose Path (1940) screens 4 November
Ginger Rogers is supposed to follow the women in her family who work in the world's oldest profession. She hides out in tomboy duds until one day she falls for Joel McCrea. Ashamed of her family, she tells a whopper about being thrown out of the house to hasten their nuptials. Trouble follows when he learns the truth. Director Gregory La Cava had an eye and ear for sass mouth dames–he was always on our side.
The Seventh Veil (1945) screens 11 November
I bet you can name at least a dozen pictures about a male genius and the woman who loved him. How many can you think of where the woman is the genius and the man devotes his life to serving her art? Ann Todd and James Mason flip the traditional script in a gorgeous tale about the collision of art and desire with some psychological twists.
Sleep, My Love (1948) screens 18 November
Claudette Colbert can't figure out how she woke up on a train without having any memory of getting there. Nor can she account for other foggy recollections or why she's sleepwalking on her balcony. Could it have anything to do with the strange man in thick glasses who scratched up her upholstery? Is it because of another strange man who seems so solicitous? Or is her handsome husband, played by Don Ameche, with that pillow talk voice, the one responsible? Douglas Sirk goes full Bluebeard.
Tension (1949) screens 25 November
Technically, this isn't a woman's picture. But there would be no other reason to watch it but for the sublime acid tongue, unabashed greed, and self-absorption of star Audrey Totter. If they had assembled 90 minutes of Audrey Totter scowling at men, I'd still be watching it. And Cyd Charisse is along for the ride.
Please bring your vaccine cert and wear a mask.