Get active! Get hunting! Gamify your lockdown exercise with our fun video and photo challenge!
About this event
The Scavenger Hunting challenge will involve discovering a list of 30+ clues/tasks and taking video and photo evidence to prove it. Complete the easy, medium and hard photo task rounds to be in with the chance of winning prizes!
This innovative video and photo activity is suitable for all Macra members, friends and family. It has been designed to keep you active, get to know your neighbours and be fun. Carry out the challenge remotely and tasks can be completed almost anywhere within Munster.
Get in the spirit, connect with the Macra participants during this event and wear RED. There are prizes for the best dressed individual/team!
How to take part
There are 30+ photo evidence clues/tasks to be completed within Munster. Each task involves identifying a specific landmark, location or task and taking a videos/photos as evidence. Some tasks can be completed absolutely anywhere while others require you to travel to specific locations.
The scavenger hunt can be undertaken as part of a team. Please follow COVID-19 guidelines.
Register by purchasing a ticket online. 1 ticket per team, 6 person limit per team.
Once registered, you will receive your list of photo clues/tasks between 10pm-11pm on Friday August 3rd.
Participate in the competition anytime from Saturday September 4th to 6pm Sunday September 5th.
Task list can be completed in any order.
Submit your photos anytime before 6pm Sunday September 5th.
This is not a race to be finished first.
Easily and quickly share your photos with us in real time (details provided upon registration).
Share your progress online by using #HuntingMacra on Facebook, Twitter & Instagram. Follow us on @GetHuntingIRL.
Walk, run or cycle around and discover your local area.
Please support local businesses with regular pitstops.
Be in with the chance to win prizes for completing the easy, medium and hard rounds. An overall draw will take place for the three Macra Scavenger Hunting events for a €300 One4All Voucher. A raffle will take place if there is a tie.
Prizes for participation prizes and best dressed individual/team.
Get in the spirit, connect with your Macra community during this event and wear RED.
Complete as many or as little clues/tasks as you wish.
What you need to take part
Fitness tracker app (i.e. Strava).
WIN Prizes
Overall Macra 1st prize for most tasks completed: €300 One4All Voucher
Munster best dressed team: €30 One4All Voucher
Munster participation prize: €30 One4All Voucher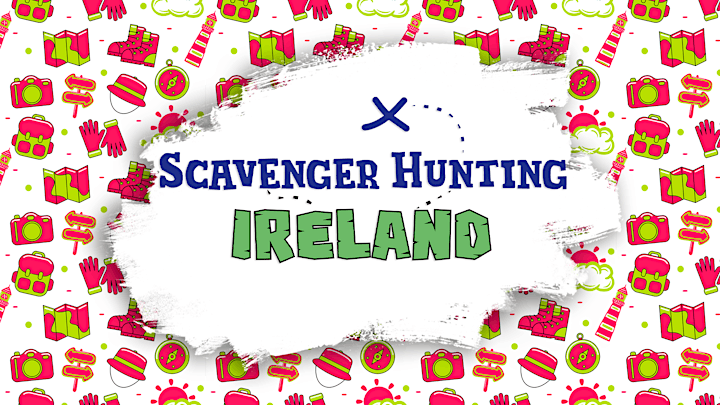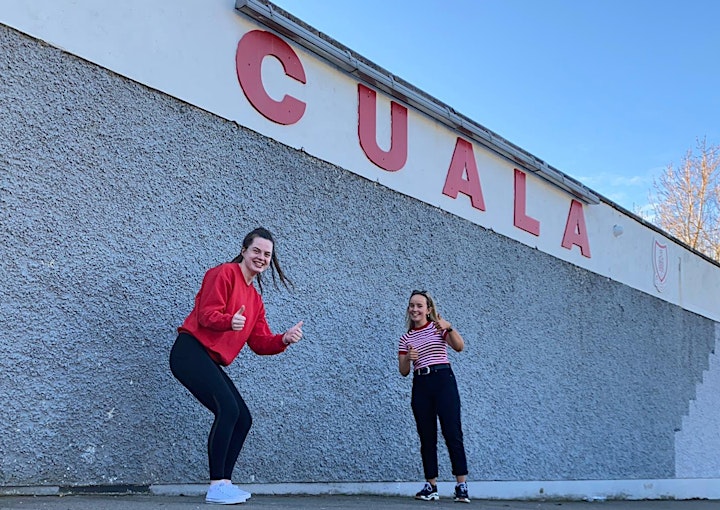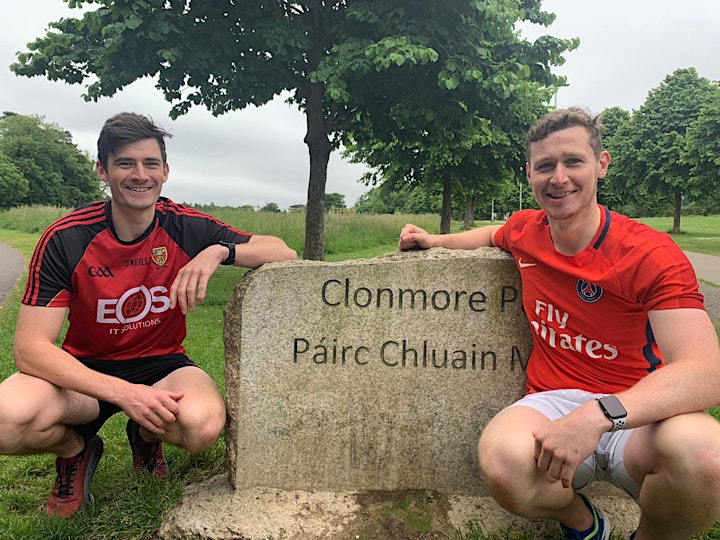 ---------------------------------------------------------------------------
Terms & Conditions
This activity should be completed as a team. Please do not congregate at locations with other teams.
We ask all participants to ensure that they strictly adhere to the government's COVID-19 guidelines at all times while taking part in the event. All those participating in the event should ensure that their route is safe and that there are no hazards or risks.
Do not take part in any high-risk activities. All Scavenger Hunting Ireland participants take part at their own risk. Particular care should be taken by parents, guardians or participating adults to ensure the welfare and wellbeing of any children taking part in the hunts. Children must be supervised at all times.
Neither Scavenger Hunting Ireland or it's officers, employees or agents have any responsibility for anything that occurs or arises during the hunts. Scavenger Hunting Ireland does not insure the hunts or participants and the participants acknowledge this position and acknowledge that they have no recourse whatsoever to Scavenging Hunting Ireland.
You may not share, copy, reproduce, change, distribute, or create derivative works of our content or clue/task list.
You must take photo evidence of each task discovered.
Only submitted entries before the 6pm Sunday 5th September deadline will be accepted.
All tasks should be completed in public, you must not trespass onto private property.
You must take photos in person and during the duration of the event. Anyone who fabricates, photoshoped or copies someone else's photos will be eliminated from the competition.
If there is a tie for the amount of completed tasks, there will be a draw. The organisers decision will be final. There are also prizes for participation and best dressed team, which will be selected by the organisers.
Please note, team ticket cannot be exchanged or refunded after purchase.
If the event is cancelled, rescheduled or materially altered, we will use reasonable endeavours to notify you once we have received the relevant information and authorisation.
If the event is cancelled in full (and not rescheduled), your order will be cancelled, and you will be refunded the sale price.
If the event is rescheduled, your order will usually be valid for the new date. If you notify us within the specified deadline that you are unable to attend the rescheduled event, you will be able to cancel your order and obtain a refund of the sale price.
​​We may ask participants for permission to use their event photos for marketing purposes.