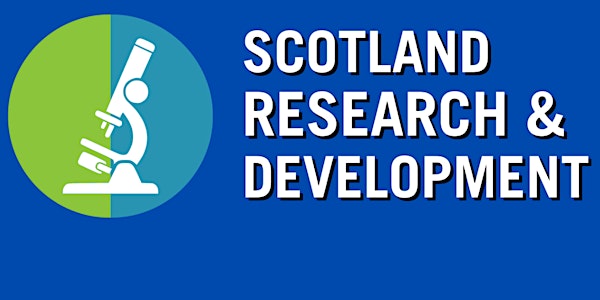 Scotland Research & Development
Scotland Research & Development
When and where
Location
Scottish Event Campus, Glasgow Exhibition Way Glasgow G3 8YW, United Kingdom Glasgow G3 8YW United Kingdom
About this event
Scottish businesses have been investing record amounts in Research & Development with annual expenditure of over £1.25 billion and associated employment of approximately 13,000 people. In addition to the manufacturing industry, the Scottish services sector has been investing heavily in Research & Development in areas such as information services, financial and insurance services, and other service activities.
Scotland is one of the top three countries in the world for research productivity and impact, with its 19 universities and higher education institutions, and world leading research centres, staffed by some of the brightest international scientists. Indeed, Scotland has a strong track record in developing its R&D infrastructure to foster collaboration between academia and business.
However, while overall investment in R&D activity is high in Scotland, expenditure is being driven by a small number of large enterprises and is limited to certain regions in the country. This will need to be addressed in order to achieve a more balanced economy.
Part of the Manufacturing & Supply Chain Conference & Exhibition, being held at the SEC Glasgow on the 13th October 2022, The Research & Development Summit, will highlight the latest developments in this area. The Event will also provide practical advice to businesses across all sectors on the level of funding available for R&D and the types of projects that are eligible.
Some of the recent R&D grants provided by Scottish Enterprise, Scotland's national economic development agency, include £1.28 million to support a state-of-the-art salmon hatchery, £97,000 to support a new virtual reality experience, and £2.6 million to support the world's first artificial intelligence project management software