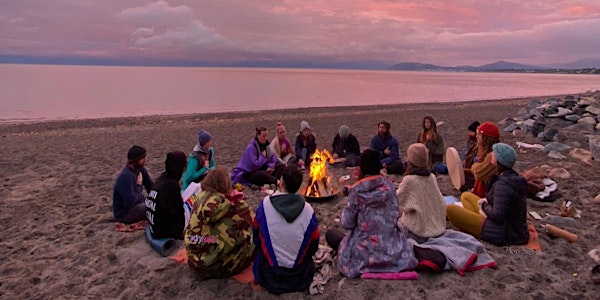 Sea & Full Moon Ritual
The ritual involves chats about the sea & moon, a full moon yoga flow, live music by O Deer, warm tea & snacks, ending with a fire ceremony
When and where
Location
Whiterock Beach Whiterock Beach Killiney Dublin Ireland
About this event
This evening is for everyone, whether you have been connecting in with the moon for years or whether this is your first time exploring the lunar phases.
We will be gathering together on White Rock Beach to explore out connection to ourselves, to one another, to the sea and the ancient rhythms of the moon. The full moon is a potent time to release, let go and forgive anything which we no longer need to carry with us in order to create space for the new to come in. Living in tune with the phases of the moon helps us to live in tune with lifes never ending ebbs and flows. The more we harmoniously we can be with these ancient rhythms all around us, allows us to tap into our own inner rhythms and therefore live a life that is true to our nature.
The evening begins with a full moon inspired yoga flow to ground into our bodies, connect in with our breath and intentions. We then begin the releasing part of the ritual by going for a swim together in the sea. The evening ends with a full moon fire ceremony where we offer up whatever it is we wish to let go of into the fire and ground into the new. There will be live music by O Deer (Oisín Wash-Peelo) throughout the evening.
Faoiseamh,
Jen x