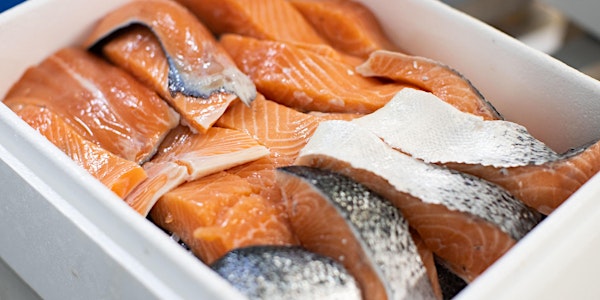 Seafood Processors - Improve Energy Efficiency for Refrigeration Systems
Seafood Processors - Improve Energy Efficiency in your Refrigeration Systems
About this event
BIM will host a webinar on improving the energy efficiency of refrigeration systems for Irish Seafood Processing businesses. Please see full agenda below.
Refrigeration systems are widely recognised as one of the most significant energy users on-site. These systems contribute to high energy costs, carbon emissions and environmental impact. The webinar will outline key tips and best practice for the on site management and maintenance of cold stores, freezers, temperature controlled processing areas and air blast freezers.
This is our second in a series of webinars focused on sustainable resource management. These webinars are offered through BIM's Green Seafood Business Programme, a programme develop to assist seafood processors improve the sustainability of their operations and reduce costs. This programme is funded under the European Maritime and Fisheries Fund.
The live streamed event will include speakers from the Clean Technology Centre, Cork, case studies from the seafood processing industry, and BIM.