Description
On Saturday 8th of September The Sea Gardener Marie Power will be in the Metalman Bar serving up some very unique and delicious seaweed based dishes. Here's what's on the menu on the evening: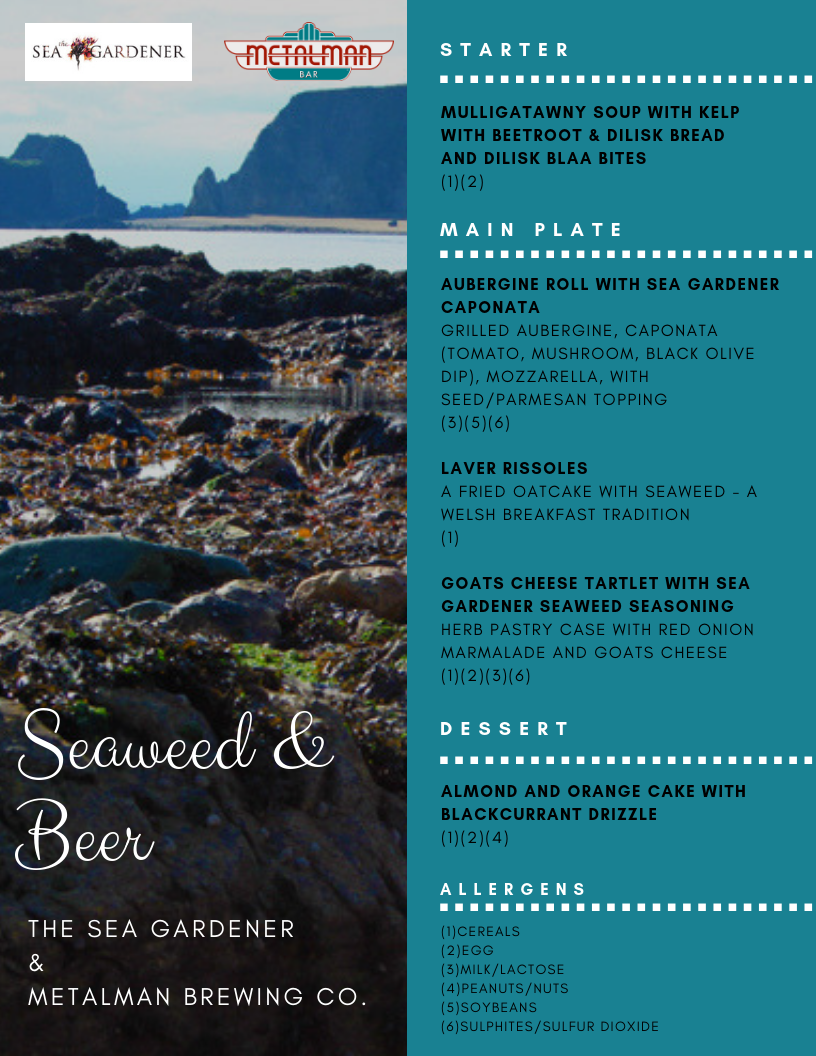 Marie Power has been doing seaweed workshops and events for several years, she is the author of The Sea Garden and has been featured on Nationwide. Growing up near Kilfarrasy beach seaweed would have been apart of meals during her childhood, however Marie says that although nutritional and nobal it wasn't always tasty. Years later she took a seaweed cooking course which opened her eyes to new and innovative ways to use seaweed to make really tasty food.
Metalman Brewing Co. have been brewing beer in Waterford since 2011 and have produced beer that is proud to be Waterford. Beer such as Port Lager which is a play on words of Port Láirge, SGT. Pepper which is made using herbs from the Ballybeg Gardens and Blaager which is made using actual Blaas. Since last year Metalman opened their bar on the Quay where this event is to take place.
What to expect from this event is some very unique, great tasting and healty seaweed dishes paired with really tasty local beer.
For updates check out Metalman Brewing Facebook page.
Limited tickets so make sure to book early to avoid disapointment.