Description
See, Hear, Act
- Giving children and young people a voice
Women's Aid Federation NI (WAFNI) would like to invite you to take part in Ireland's first ever Children and Domestic Violence Conference in Belfast in 2018. The conference will provide a platform for the voices of children and young people, empowering them to have their say in safe and creative ways.
With opportunities to hear from academic experts and practitioners delivering groundbreaking work with children and young people in NI and further afield, the conference will provide those working with children and young people with a range of support tools and practical strategies for responding to children affected by domestic violence.
Women's Aid believes that
everyone can do something
, so participants will learn about how they can make a difference and involve children and young people in the work they do, and about how important they are in young person's life.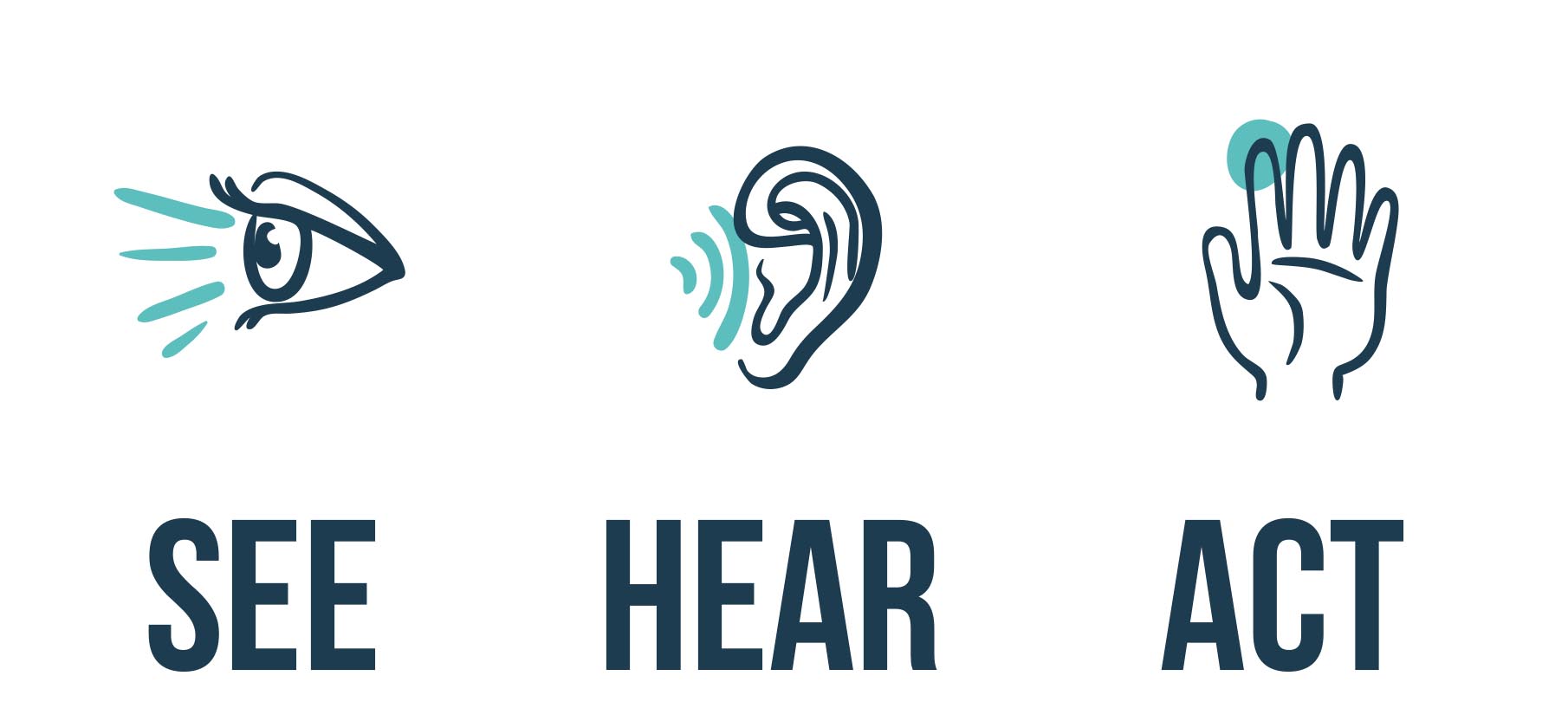 The conference programme includes, workshops, performances and debates - speakers include:
Claire Sugden MLA & Michelle O'Neill, MLA

Bernie McNally Chair of Safeguarding Board NI

Dr Claire Houghton, Expert Adviser with the Scottish Government (children's rights and gender-based violence), University of Edinburgh

Prof Jane Callaghan, Director of the Centre for Child Wellbeing and Protection, University of Stirling

Nicky Stanley, Professor of Social Work, University of Central Lancashire

Paddy Sloan BBC Children in Need

Dr John Devaney, Senior Lecturer, Family Policy and Child Welfare, Queen's University Belfast

Performance by Drama students at Stranmillis – with an introduction from Dr Bronagh McKee

Interactive practice based workshops including:

Playing out trauma. The importance of play and how can we use it to benefit children and young people experiencing trauma? Facilitated by Sile O'Loughlin, Play Therapy NI

Adverse Childhood Experiences (ACES). Facilitated by Deidre McLaughlin, Connected for Life

Police Responses to children affected by domestic violence -Facilitated by Anne Marie Millar PhD. Candidate QUB
The conference has been designed to give participants the information and inspriration they need to work with children affected by domestic violence. It is focused on practice and participation and throughout

both days, participants will hear from children and young people, from experts in the fields of childhood trauma and from practioners whose work is shining a light on the impact of domestic violence on children and young people. We will also hear from practioners whose work focuses on children's rights,consultation and participation, learning more about how we can include and involve children and young people in our policies and programmes.
The morning sessions will showcase groundbreaking academic research in the fields of domestic violence, trauma, safeguarding, interventions for families and children's rights. Then in the afternoons participants will get a chance to focus on thier work, taking part in a range of practice related workshops. Workshops will showcase a broad range of work and participants will have time to talk, learn and take part.





This conference is for anyone working directly or indirectly with children and young people, including teachers, social workers, medical and dental practitioners, PSNI, youth workers, legal professionals, representatives from government departments, academics, and anyone else working with children and young people in the community, voluntary or statutory sectors.
The event is proudly supported by Bank of Ireland UK in partnership with Allstate. All queries and requests for further information can be directed to Women's Aid Federation NI by email: on seehearact@womensaidni.org or phone: 02890 249 041. We have bursaries available for students etc. and you can also talk to us about group bookings, other ways to pay and any specific arrangements you might need. A hot lunch is provided on both days.
Women's Aid hopes everyone attending this conference will leave it feeling energised and inspired about how they can
see, hear
and
act
for children affected by domestic violence.