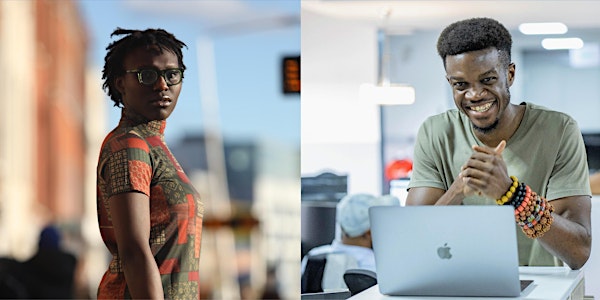 See Through Café Presents "Art and Technology"
Join us for a chat with Felispeaks and Yasky, poet and programmer
When and where
Location
Rua Red South Dublin Arts Centre Tallaght D24 KV8N Dublin 24 Ireland
About this event
The See Through Café is an informal space where we meet and talk about a range of topics. Curated by WeAreGriot, a poetry performance collective comprising of Dagogo Heart, Felispeaks and Samuel Yakura.
This month we're speaking to Yasky, a poet and programmer. He speaks to us on balancing the life between an artist and a scientist, the connection between art and technology in his world and how he merges both.
About the speakerAs a poet, Yasky writes and performs poetry in all forms. Yasky writes both traditional, and experimental poetry forms. In 2017, he wrote 45 new poems in 45 different poetry forms. Throughout 2018, he wrote 365 new pieces of poetry published on Instagram. Yasky is a 3-time slam finalist and a part of the Abuja Literary Society.
As a person, Yasky is intrigued with the human experience. He is author of Whispers: a newsletter which pays attention to the little voice, the gentle thought, the subliminal truth we all know, but sometimes forego.
As a programmer, Yasky builds systems. He started by building web systems. Now he builds software for networking. He's interested in the decentralized future of the web, promised with the new Web 3 technologies.