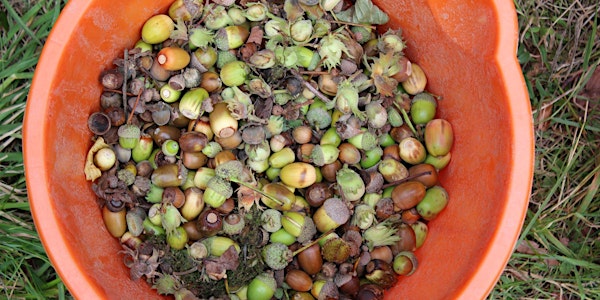 Seed Collection in Knocksink Wood (Wicklow)
Native tree seed collection in the ancient woodland Knocksink Wood
When and where
Location
Knocksink Wood Car Park Monastery A98 N295 Enniskerry Ireland
About this event
We are delighted to announce we will be carrying out seed collection in Knocksink Wood in Wicklow at 11 am on the 8th of October.
These seeds will be sown out in our raised beds in our Trooperstown Nursery. Eventually these baby trees will be destined to be planted out in our three woodland reserves in Wicklow. Our Wicklow reserves are located in Blessington, Humphreystown and Laragh.
Tea, coffee and biscuits provided. Please bring along your own snacks, water and lunches.
Please carpool where it is possible to do so, so we don't take up the whole car park.
It is essential to bring warm and waterproof clothing and sturdy footwear.
The path running through this woodland is not paved, it is loose and steep in places.
We will have a numbers limit of 15 people. We will need to carry out low-impact seed collection and leave a lot of seeds for natural regeneration and as a food source for local animals. Having lower numbers of volunteers will help us attain this goal.
If you find out you will be unable to attend, please let us know or cancel your ticket so we can free up the space so someone can attend in your place.