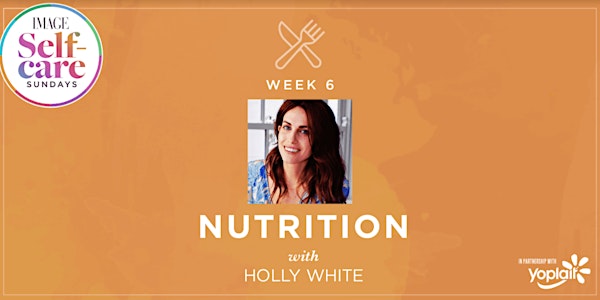 Self-Care Sunday: NUTRITION with Holly White
The fifth installment of our 8-part Self-Care Sunday series in partnership with Yoplait
About this event
Join us for the sixth installment of our 8-part Self-Care Sunday series in partnership with Yoplait.
NUTRITION with Holly White
Beauty and wellness start from within
For the sixth episode of Self-Care Sunday, IMAGE Group Contributing Editor Melanie Morris will be joined by certified plant based nutritionist Holly White. Nutrition may not be the first topic that comes to mind when you think of self care, but knowing what you are consuming and eating a clean and balanced diet has an abundance of health and wellness benefits.
Holly will explain to us the huge effect what we put into our bodies has on our health, mind and lifestyle
If you have a question for Holly, don't forget to submit it at registration and we will try to answer as many as possible.
WHEN: Sunday, July 26, 12pm-1pm
WHERE: Your living room, kitchen, back garden or wherever you can escape and take 45 minutes for yourself
HOW TO ACCESS: Simply register today and we will provide you with a link to access this exclusive interview on July 26
Register for your free place today!