Self discovery, Boundaries & Movement, March 20th & 21st, School Street FRC, Dublin 8. IACP Approved for 10 CPD Points
About this event
Leinster Adlerian Network
CONNECTING WITH OUR CREATIVITY, OUR CHILDREN
AND OUR COMMUNITY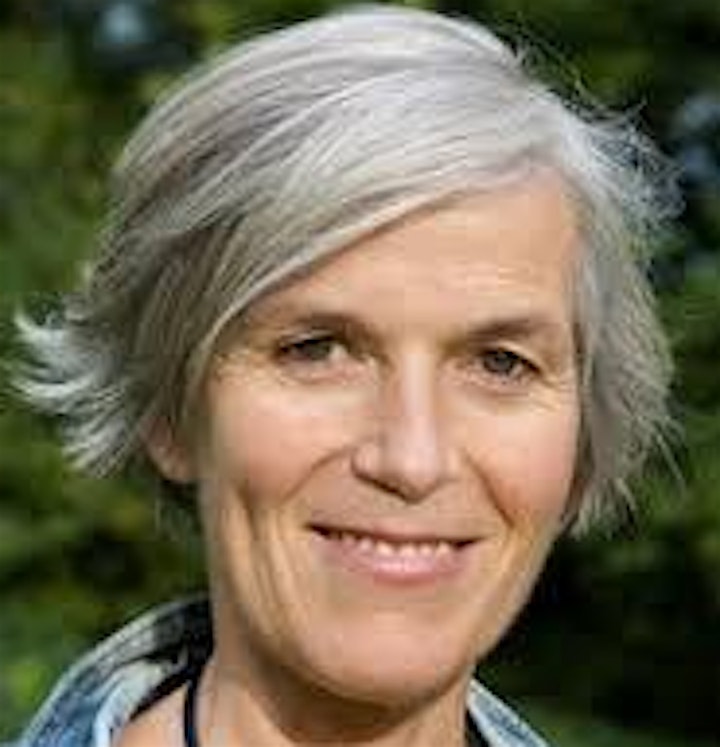 Pauline an psychologist from the Netherlands will facilitate our Spring Workshop. It is based on the work of Dutch psychiatrist, R.N. Blaser. It will focus on cognitions, empathy, mindfulness and movement. Pauline brings a lovely relaxed Adlerian style to this innovative playful way of exploring lifestyle with clients.
Pauline teaches this course in the Netherlands – see website https://www.centrumanimare.nl/ and has delivered this course internationally at ICASSI conference (www.icassi.net) in 2018 and 2019.
EDUCATIONAL OBJECTIVES OF THE EVENT
To explore the relationship between Communal Feeling and how we move through life, how we have built, how we maintain and handle our own boundaries and those of others.
We all come into the world 'feeling one with everything around us'. As small infants we can only feel we are part of all there is. Like every living thing on earth we want to grow, blossom to the fullest.
As humans we are both 'a part of' and 'a-part from' the social world. We have our own psychological inner world (based on lifestyle and private logic as formulated by Adler), with psychological boundaries that separate us from the outside world and the inner world of others. This workshop will examine how self-boundary awareness and maintenance of our inner world can enhance self-esteem, autonomy, compassion, mutual respect and social interest in our relationships with others.
In this workshop :
⁃ We will first pay attention to the notion of 'inter-connectedness' that is part of the meaning of Communal Feeling.
⁃ Then focus on what it means to 'feel connected' with others. Then explore in on our daily relationships with others. How do we feel we are connected? What do we experience when we empathize with others?
⁃ We will build an attention based model called the EETIRO Self Boundary Awareness model developed by Nick Blaser, a Dutch psychiatrist. This model visualizes our private inner worlds as gardens. We will use this model to demonstrate what happens when we feel connected to others and how our Life Style affects our inner dynamic and the way we handle our own` boundaries; and those of others. (Lifestyle as in the Adlerian conceptualisation of lifestyle)
⁃ At the end of this workshop participants will gain a better understanding of:
- what happens when we feel connected to each other
- how not only Empathy but also Feeling WITH others help develop Self Awareness and Social Awareness.
- what, in other words, we need to Feel in order to develop our Communal Feeling as espoused by Alfred Adler and it's therapeutic benefits for mental well being through the use of boundary visualisations by methods presented that:
1. Describe 3 functions of psychological boundaries in social life.
2. Which Focus on the 3 locations of attention: the intrapersonal space, the intrapersonal space of another person and the extra personal space between (i.e. the interpersonal space).
3. Describe and analyze their own movement between the 3 locations of attention.
4. Explain the relationship between lifestyle and private logic and the concept of psychological inner world and psychological boundaries.
5. Describe and demonstrate the differences between compassion and empathy using the 3 locations of attention.
6. Use the metaphor of 'the inner garden' for the inner psychological world and 'garden fence' for the psychological boundaries.
7. Use and practice the 3-dimensional boundary projective method using coloured wool felt figures, the wooden sticks and basic wooden figures in dyads.
8. Explain how they will use the metaphor of 'the inner garden' and corresponding psychological movements in their own private and working life.
By using boundary visualisations of the EETIRO model to get a deeper understanding of:
How our lifestyle and private logic influences the way we build and maintain our boundaries in our relationships with others.
How we deal or take care of our private inner world, our own boundaries and the boundaries of others.
How a healthy self-boundary enhances the quality of our relationships with others (spouses, parents, children, friends, colleagues, neighbours) and improve equality and social interest.
Exploring Psychological inner space with 'body' and EETIRO-system to realise Functions of self-boundary; 10 modi (see learning outcomes) to perceive yourself and the other through Mindfulness, Cognition and Empathy to develop Healthy interpersonal attention management.
Where EETIRO represents the:
see image below Psychological inner space with 'body' and EETIRO-system
E = Experiences E = Emotions/Feelings T= Tasks I = Images R = Responsibilities O = Opinions/beliefs
Figure in the middle = Body
The different elements are interrelated, they always interconnect to each other. The way they interconnect depends on our lifestyle and private logic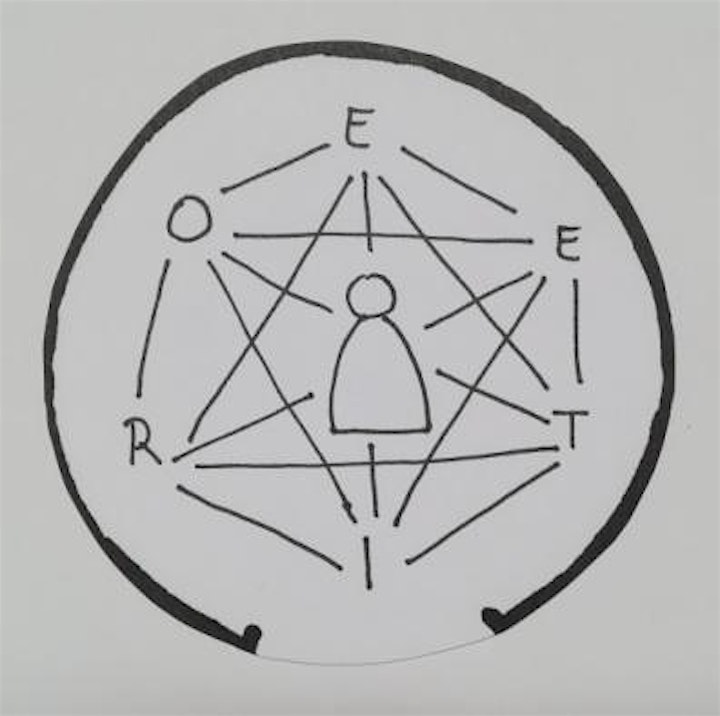 Organiser of Self, Movement & Boundaries