Self Printing 2013: How to Self Publish with Catherine Ryan Howard

Saturday, 2 March 2013 from 09:30 to 16:30 (GMT)
Event Details
Self-Printed: How To Self-Publish With Catherine Ryan Howard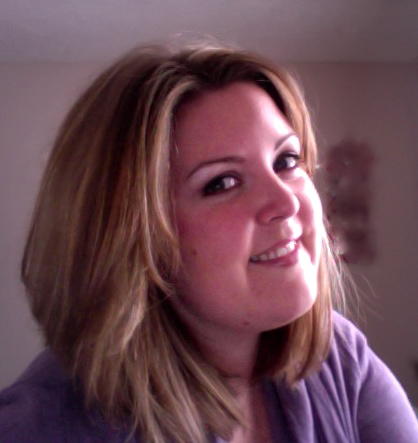 About the Workshop:
This workshop is for writers who consider self-publishing to be a good Plan B, or even a sideline to traditional publication. Who want to do it the cheapest and easiest way possible while still producing a quality product. Who understand that much like Starbucks outlets and Nespresso coffee machines, traditional and self-publishing can peacefully co-exist. Who know that they don't have to sell a million copies of their book to start earning a living from their writing, but that they do have to work hard and treat it like a business. Who are blessed with common sense and live in the real world at least most of the time. Who find my jokes funny. 
If this sounds like you, then SELF-PRINTED: HOW TO SELF-PUBLISH WITH CATHERINE RYAN HOWARD may be just the self-publishing workshop you were looking for. It will tell you everything you need to know in order to publish a Print On Demand paperback and e-book, and - crucially - sell them, without sounding like anti-Big Publishing propaganda produced by the Ministry of Truth. 
Be warned: you are now entering a No Saying "Gatekeepers" Zone...
LUNCH AND REFRESHMENTS INCLUDED.

Workshop breakdown:
1.  Is Self-Publishing for You?
Defining what "self-publishing" will mean for you, deciding whether it's right for you and your writing career, how to tell if your book is good, setting realistic goals.
2.  Preparing to Self-Publish
Setting the right price, the importance of a professional cover design, why professional editing is not optional.
3.  Publishing a Print On Demand Paperback
4. Publishing an E-book with Amazon KDP and Smashwords
5. Selling Your Book
How to use blogging, Twitter and Facebook to build anticipation about your book, launch it with fanfare and, ultimately, sell copies of it.
Q&A Session
About Catherine Ryan Howard:
Catherine Ryan Howard is the coffee-guzzling twenty-something behind the popular blog, Catherine, Caffeinated. In March 2010 she self-published her travel memoir, Mousetrapped: A Year and A Bit in Orlando, Florida, using the Print-On-Demand service CreateSpace, Amazon's Kindle Direct Publishing and Smashwords. Using free promotional tools like blogging, Twitter and Facebook, she managed to make Mousetrapped an Amazon bestseller and sell 4,000 copies of it in a year. Her success story has been featured in The Sunday Times, Sunday Independent and Irish Times newspapers, and Catherine has been interviewed on BBC Radio Ulster, Newstalk and RTÉ Radio's Marian Finucane Show. To date she has sold more than 11,000 self-published books—without spending any money on marketing or advertising. She lives in Cork, Ireland, where she divides her time between her desk and the sofa. She wants to be a NASA astronaut when she grows up. (She's 28.)
Do you have questions about Self Printing 2013: How to Self Publish with Catherine Ryan Howard?
Contact Writing.ie
When & Where

Royal St George Yacht Club
Dun Laoghaire
Co. Dublin
Ireland Dublin
Ireland


Saturday, 2 March 2013 from 09:30 to 16:30 (GMT)
Add to my calendar
Organiser
Inkwell Writers Workshops are part of The Inkwell Group. One day intensive fiction writing workshops facilitated by best selling authors, Inkwell also provide publishing consultancy services including editing and critiquing, and are scouts for leading literary agencies.
At Inkwell our aim is to help you get published.