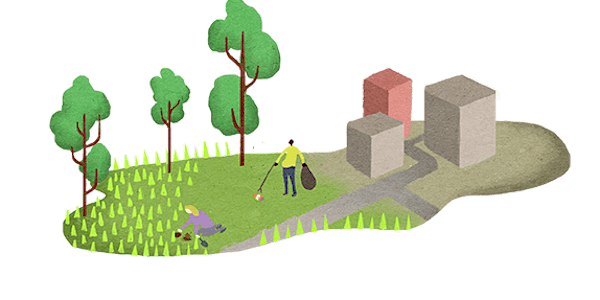 Seminar 2: Healthy One Planet Communities: Creating planetary, community a
GREENING OUR CITY: Seminar 2: Healthy One Planet Communities: Creating planetary, community and personal health DR TREVOR HANCOCK
About this event

This event is organised by SHEP Earth Aware , Green Spaces for Health, Cork Healthy Cities, the Environmental Institute of UCC, Cork Environmental Forum & Cork Chamber
There is increasing awareness of the importance of a greener city for the health, well-being and social cohesion of citizens, for sustaining biodiversity, for mitigating the effects of climate change, for contributing to the attractiveness of the city as a place to live and work, and for providing opportunities for innovative and sustainable economic development.
This is a particularly opportune time to explore ways of promoting greening in Cork city, as Cork City Council is preparing the Cork City Development Plan 2022-28. And there is clearly a public appetite for it: an open survey carried out by the Sustainable Cork Programme of Cork Chamber showed that connected public transport, cycleways, and green spaces are the top three priorities.
A program of greening will be most effective if it involves a partnership of City Council, businesses, community groups and academics. It is hoped that this seminar, and the further seminars in the series, will contribute to building that partnership.
About Dr. Trevor Hancock
Dr. Trevor Hancock is a public health physician and health promotion consultant and in July 2018 retired from his position as a Professor and Senior Scholar at the School of Public Health and Social Policy at the University of Victoria.
Dr Hancock's areas of interest are population health promotion, healthy cities and communities, public health, healthy public policy, environment and health, healthy and 'green' hospitals, health policy and planning, and health futurism. He is one of the founders of the (now global) Healthy Cities and Communities movement, co-authoring with the late Len Duhl the original background paper for the European Regional Office of the World Health Organisation in 1986. Over the past 30 years he have worked as a consultant for local communities, municipal, provincial and national governments, health care organizations, NGOs and the World Health Organization.
Dr Hancock has a long-standing interest in the relationship between health and the natural and built environment. For four years he led a Canadian Public Health Association workgroup that resulted in a comprehensive Discussion Paper on the ecological determinants health (May 2015). In the past he co-founded both the Canadian Association of Physicians for the Environment and the Canadian Coalition for Green Health Care and in the 1980s he was the first leader of the Green Party in both Canada and Ontario.