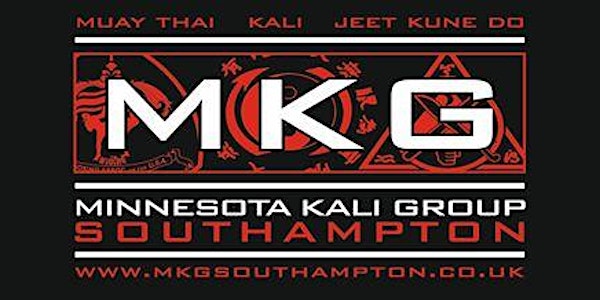 Seminar MKG Coach Aaron Davis
MKG North Dublin are proud to host Aaron Davis Lead Coach MKG Southampton & MKG European Technical Direct for a day of Martial Arts fun.
About this event
MKG North Dublin are very proud to again host Coach Aaron Davis MKG European Technical Director and Head Coach of MKG Southampton.
Throughout the day Coach Aaron will be sharing his extensive knowledge to the MKG Blend of martial arts such as Bruce Lee Jeet Kune Do, Filipino Martial Art of Kali and much more as developed by the founder of the Minnesota Kali Group Guro Rick Faye.
This an not to be missed event of anyone interested in the learn any of the above martial arts or experience the unique MKG Method first hand.