Description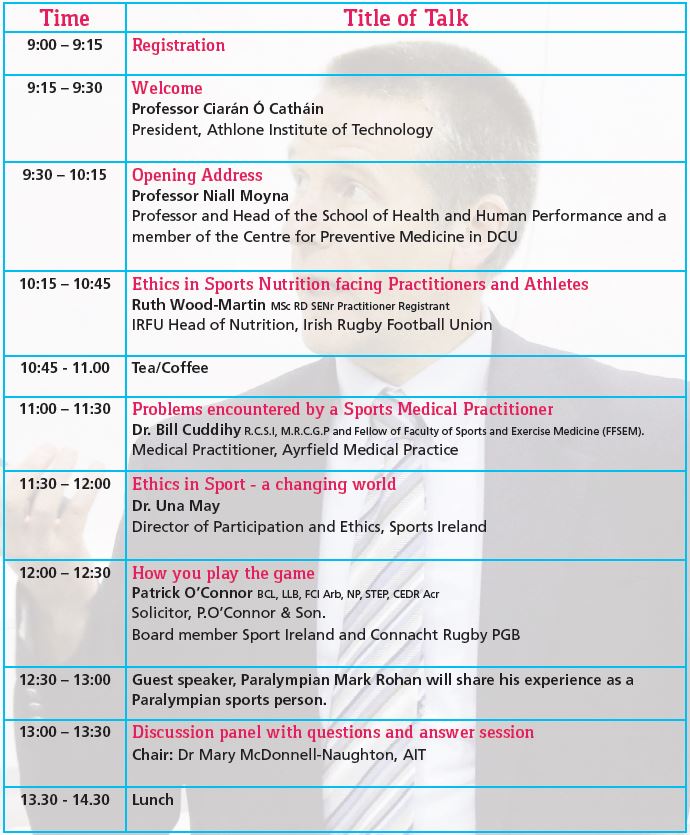 Ruth Wood-Martin MSc RD

Ruth Wood-Martin has worked as a Registered Dietitian for over 20 years. She is a registered Sports and Exercise Nutritionist (SENr UK), and is a Professional Member for Nutrition with the Irish Institute of Sport. She currently works full time as the Head of Nutrition with the Irish Rugby Football Union (IRFU).
Ruth leads a team of Performance Nutritionists across the island of Ireland who are working with professionally contracted players as well players in the Academy and Age-Grade structures. More recently, the IRFU have invested in the provision of nutrition services to younger aspiring players across the country to support their development throughout the IRFU Elite Player Pathway.
Ruth works directly with the National Senior Men's squad when they are in national assembly where she continues the work of the Performance Nutritionists in the Provinces on the nutrition education and supplementation of players as well as advising on catering schedules, hydration and recovery strategies. She has developed a managed evidence-based, policy driven health and sports supplement programme within the IRFU.
Paralympian Mark Rohan
Confirmed as a speaker for the day is Paralympian Mark Rohan. Mark received a Distinguished Fellowship at AIT in 2011, he completed a Sports Management Degree at UCD in the class of 2009.
Mark has a number of accolades to his name. He has represented Ireland in the Paralympics, becoming a double Paralympic Champion in 2012 and also a Double World Champion in 2011.
Mark has also been a brand ambassador for Sky Sports, Allianz and Renault promoting Paralympic Sports. Having recently completed his MBA in Sports Management at Real Madrid's Business school, he is currently developing a sports tourism business in the Algarve.
Dr Una May Director of Participation and Ethics, Sport Ireland
Una May commenced working with the Irish Sports Council in 1998. She was Director of Anti-Doping up until 2013 and is now Director of Participation and Ethics, with a responsibility for the development of Participation in Sport through the Local Sports Partnership Network and the National Trails Office.
Una's Ethics remit includes both Anti-Doping and General Ethics and Best Practice in Sport. She has a PhD in exercise physiology (1996) and a BSc (Hons) in sports science (1991) from John Moores University, Liverpool. She has represented Ireland in both orienteering and mountain running.
Una has been an Independent Observer appointed by the World Anti-Doping Agency to monitor the anti-doping programmes at a number of World Championships and Olympic Games. She is a Lay Representative on the Board of the Faculty of Sports and Exercise Medicine in the Royal College of Surgeons.
Patrick O'Connor BLC, LLB FCi Arb, Np, STEP, CEDR ARC
Solicitor/Arbitrator/Mediator/Coroner
Patrick O'Connor is managing partner of P. O'Connor & Son Solicitors a leading law firm in Connaught with a well-regarded national reputation.
Patrick serves as President of Law Society of Ireland and Chairman and member of numerous Law Society committees.
Patrick had developed sports law and sports management expertise through roles such as Director with the Irish Sports Council, National Child Welfare Officer with the IRFU and Judicial Officer to World Rugby, European Rugby and Six Nations Championship competitions.
Current Chairperson of National Sports Campus Development Committee and Director of Sports Ireland.